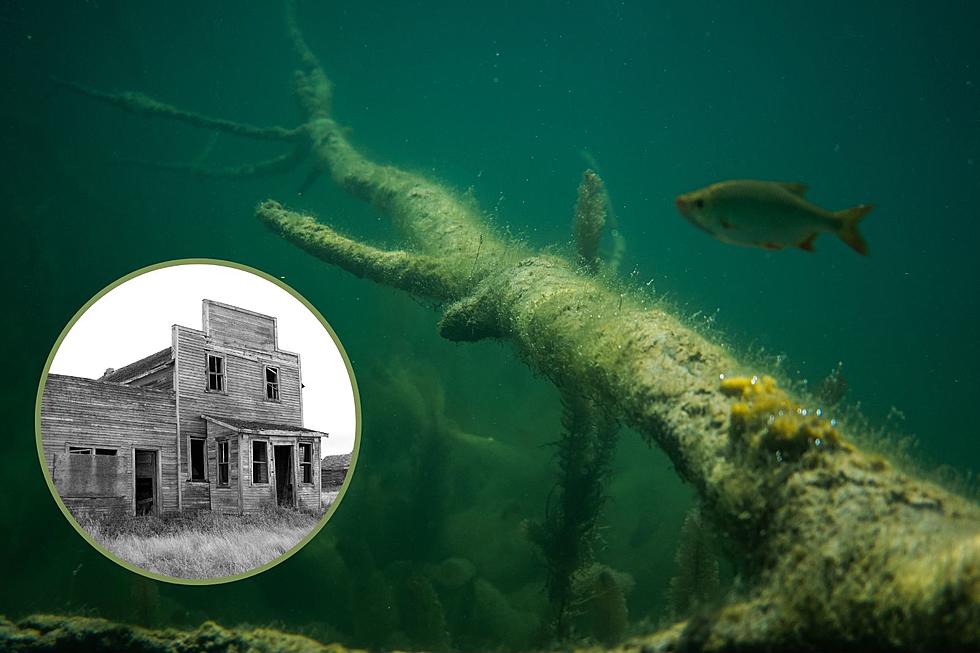 What East Texas Ghost Town Lies on The Bottom of Lake Sam Rayburn?
Canva
Traveling down the Highway 147 Bridge over Lake Sam Rayburn is one of the most picturesque scenes you'll find in East Texas. A look to the left or right will bring into view a beautiful expanse of water and distant landscapes.
A Trip Through Time
Let's leave the confines of our vehicle and enter into another mode of transportation - our imagination. Let's pretend that we have traveled back in time to when Teddy Roosevelt was our U.S. President.
Let's imagine that we still have the same view, several dozen feet above the base of the Angelina River valley. As you look a few miles towards the southeast, you may be able to see a few plumes of smoke billowing from the simple homes and shacks dotting the banks of the river. (The lake as we know it is still 50+ years in the making)
Zana, Texas
What you see in the distance is probably Zana, Texas. In the years between 1850 - 1900, scores of East Texas communities would pop up at the site of a quickly erected sawmill, cotton gin, ferry, or general goods store. Some of those villages would last a few decades before technology and the railroads would erase them from the horizon.
Others experienced enough growth to get a few modernities. A few years before the start of World War I, Zana boasted a cotton gin, gristmill, and post office. However, before the 1920s came around, the post office was no more and within a few years, Zana would no longer be included in maps of San Augustine County.
Lake Sam Rayburn
At about the time Elvis was changing the world with something called Rock n' Roll, the face of the Angelina River valley was changing. It's doubtful that those responsible for running the excavators some 70 years ago had ever heard of Zana. It probably stands to reason that all of the structures and/or machinery from that East Texas ghost town had long since blended into the earth by the time Lake Sam Rayburn was impounded in 1965.
That being said, the next time you travel on the Highway 147 Bridge, or take your boat over the area where Harvey Creek empties into Sam Rayburn, dozen of feet below there may rest a rusted bolt, splintered piece of hardened wood from a chair, or a nearly disintegrated bit of metal that belonged to a cotton gin.
That is all that is left of the town of Zana, which continues to lie at the bottom of Sam Rayburn Reservoir.
Find out more about the history of Zana, Texas here.
Check Out These 10 Horrifying Ghost Legends From Texas
Here comes 10 ghost legends from the state of Texas: