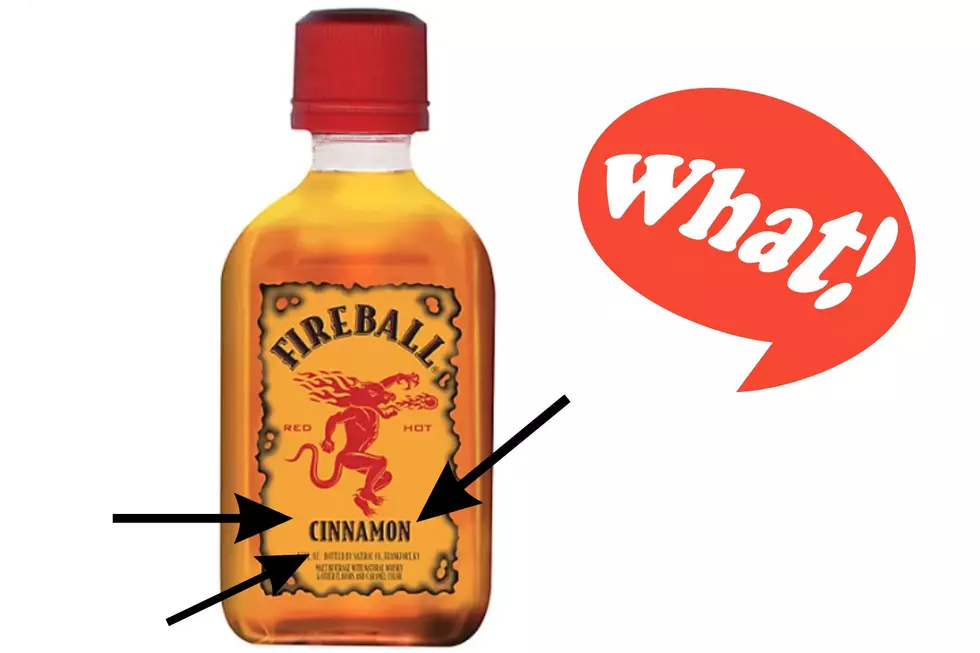 How Can Fireball Get Away with Selling Tiny Bottles Like This In Tyler, TX?
Jewel Osco
The first time I saw these tiny bottles for sale at a gas station in Tyler, TX, I thought "Wait a minute, they can't sell liquor in Tyler," then I never gave it another thought.
Well, it turns out the "How" behind Fireball getting their teeny tiny bottles to sell in places where you can't purchase liquor could be construed as more devious than you might've imagined.
And now they may have to pay the piper... 
A class-action lawsuit has been filed in the state of Illinois against Sazerac, which is the parent company of the popular cinnamon-flavored Fireball Whisky, as it turns out those mini-bottles don't actually contain any whiskey.
Of course the full-size bottles you've been chugging on Thursday nights, those legally are whisky. But to sell more bottles the company has also created a malt-beverage with cinnamon and whiskey flavors. Notice that description reads that it has whiskey flavor, no actual whiskey in it to meet demand for their beverage.
Well, it is something they do address on the website:
We developed a great tasting malt beverage and an excellent wine-based product under the Fireball Cinnamon brand name.  Both are made using our proprietary recipe, capturing the essence of the Fireball taste experience consumers love. We can now offer Fireball in approximately 170,000 stores in the U.S. that can only sell beer, malt beverages and wine products, but not whisky.
And apparently if you look closer you'll notice the bottle has "Fireball Cinnamon" written on it, not "Fireball Cinnamon Whisky" like the big boys.
According to NBCDFW, "the suit alleges that the labels of these two distinct products: "Fireball Cinnamon Whisky" and "Fireball Cinnamon" are virtually indistinguishable from each other and because of that, the malt- or wine-based version of Fireball misleads "consumers into believing it is or contains distilled spirits."
We'll see how this one plays out.
This Airbnb Hosts 16 with a Big Texas-Shaped Pool & Wonderful View of Galveston Bay
One of a kind home directly on the coast of Galveston Bay. The space features original pine walls and charming accents, four spacious bedrooms and a stocked kitchen to cook up a meal of your dreams! Imagine looking at the big bright stars deep in the heart of your brand new Texas shaped pool! Fishing more your game? Step onto the private fishing pier and land the catch of the day! This home is a water lover's paradise that keeps on giving. We even have a private game room for any landlubbers.
24 Unique or Odd Texas School Mascots
People are proud of these unique mascots in the state of Texas.