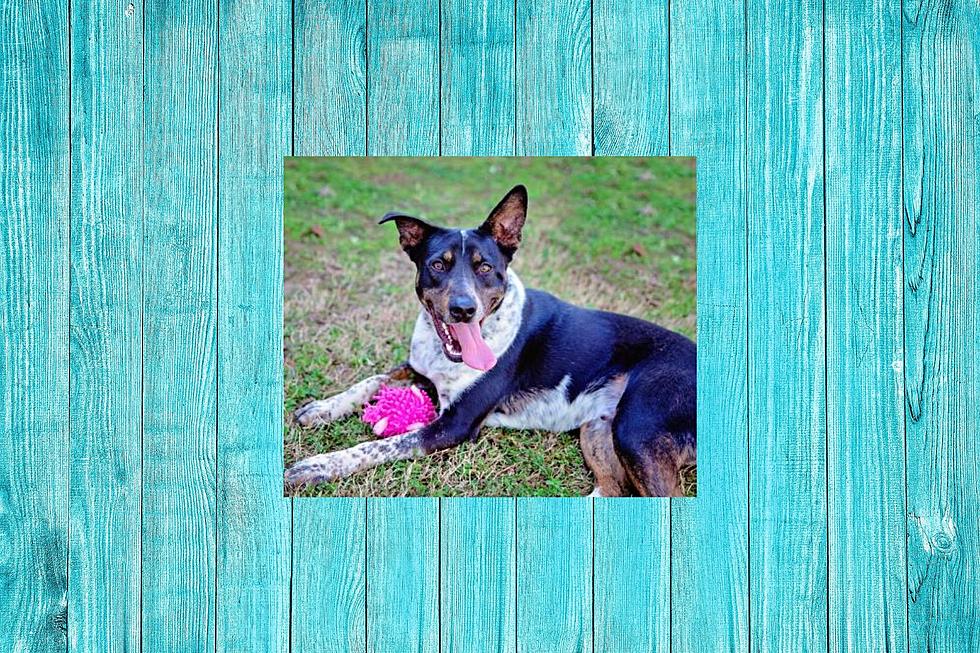 Henry Is Energetic, Loving And Missing A Family – Adopt Him Today
Pets Fur People
Henry is relatively a newcomer residing at the Humane Society's Pets Fur People pet shelter in Tyler, Texas. Arriving in early March of this year, he's hoping to find a new family so that he can start building a bond with them and live the rest of his life with them.
Henry is an American Blue Heeler/Sheperd mix. He is spayed and appears to be in good health. He's a medium-sized dog and weighs about sixty pounds.
Pets Fur People's executive director Gayle Helms describes Henry as being a gentle giant and is good with children and other dogs. He is just waiting for the perfect person or family to come along and adopt him so he can give him all the love that he has.
Once adopted, Henry will go home with a starter kit of food, a big fluffy dog bed, a collar and leash and a certificate for half-price basic obedience training from Tyler Obedience Training Club.
For additional information on adopting Henry call 903.597.2471 or check the Humane Society's Pets Fur People website. Pets Fur People requires a completed adoption application before a meet and greet can be arranged. Check out the animals that are available for adoption. Adoption hours are Tuesday through Saturday 10 am until 5 pm - closed for lunch 1-2 pm. The Humane Society's Pets Fur People is the only brick-and-mortar no-kill shelter in East Texas. Pets Fur People offers routine vaccinations, except for rabies, to the public for dogs and cats. Follow Pets Fur People on Facebook, Twitter, and Instagram. Please be a responsible pet owner - spay or neuter your pets. Donations are appreciated.
Here are 8 Texas True Crime Series You Can Watch Right Now
If you're looking for something to watch over the next few days, and you love true crime, here are 10 Texas True Crime Series you watch right now.
Can You Pass this Practice Texas State Driver's License Test Right Now?
So, what do you think? If you had to go the DMV in Dallas, TX, today and take a driving test would you be able to pass?
4 Reasons Why AI Thinks Whataburger is Better Than In-N-Out Burger
We all know that Whataburger is better than In-N-Out Burger but AI says these 4 reasons truly make Whataburger stand out from the rest of the fast-food joints.
6 Infamous People Who Spent Time in Prison in Texas
They committed very serious crimes in the state of Texas which is why these 6 infamous people spent time in prison in the state of Texas.