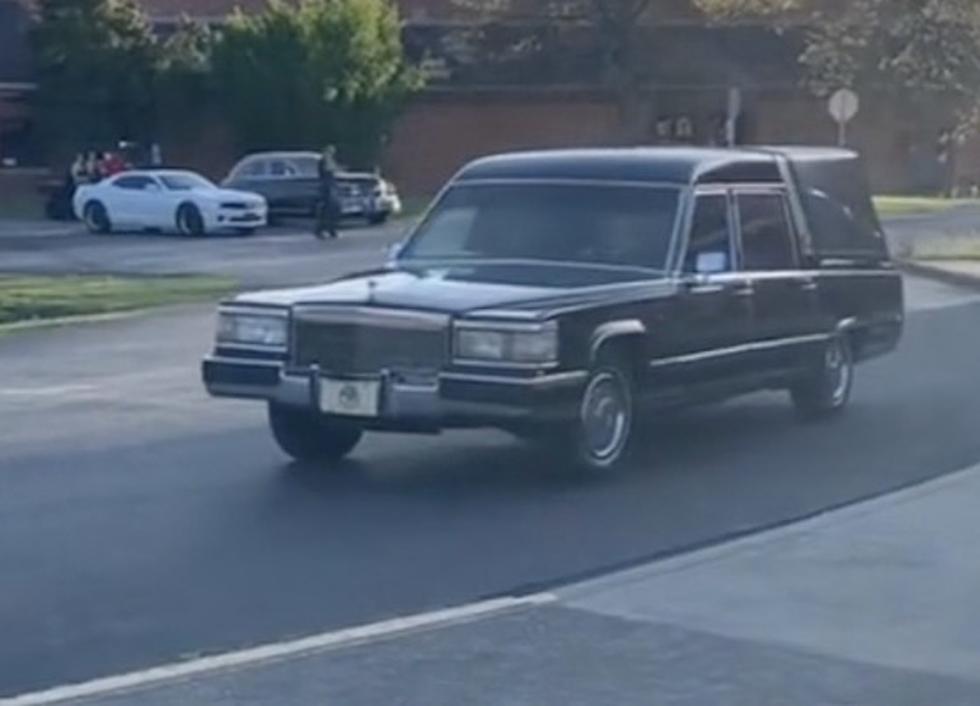 Girl Arrives to Prom in Hearse and Coffin [WATCH]
TikTok via Tysgirlfriend
I don't know how I feel about this one.
A young lady arrived at her prom in a very unique way, she arrived in a hearse and coffin.
As you'll see below, the hearse pulls up to the venue where the prom is being held, and then pallbearers get out and remove the coffin.
Once the coffin is put down, a young lady emerges from it and her date for the evening is there to grab her hand. This was like a scene from a horror movie or WWE.
The young couple then makes their way onto the red carpet and their evening is underway.
I don't know what made this young lady decide to show up at her prom in a coffin, but this is certainly something that she and her classmates will talk about for years.
I just hope that they show this video at their 25-year class reunion.
Here's the shocking moment this young lady arrived.
LOOK: The states with the most UFO sightings
For each state, we've also included details of famous UFO sightings in that state. Of note is that almost three-quarters of all UFO sighting reports in the United States
occur between 4 p.m. and midnight
, and tend to peak between 9 and 10 p.m. Food for thought next time you're out scoping for alien life. Keep reading to see which states have had the most UFO sightings.