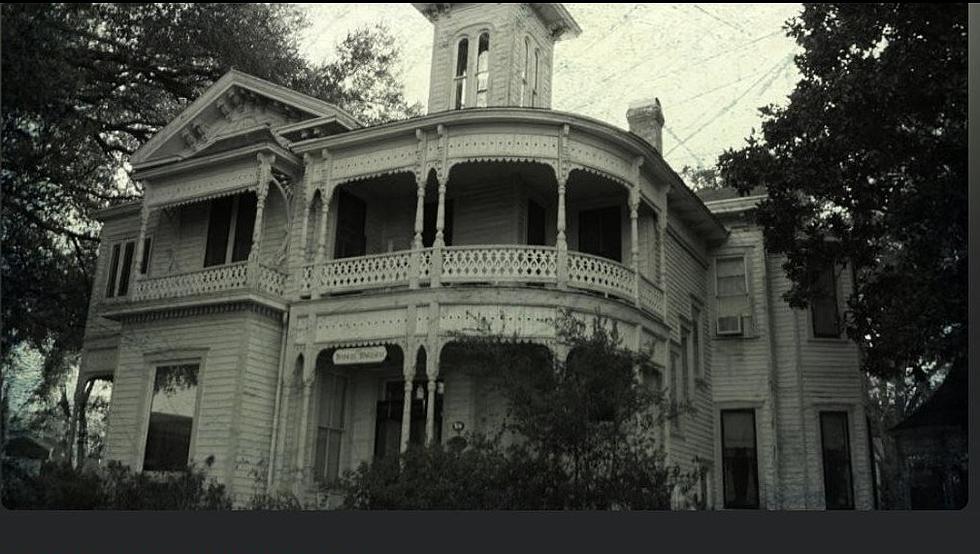 First Ghost Hunt Ever at Historic Mansion in Palestine. Want to Go?
Photo courtesy of Haunted Rooms America
Calling all brave souls: 
If you're fascinated by the supernatural and love the idea of seeking out paranormal oddities, we may have just found the perfect excursion for you.
Are you familiar with the allegedly haunted Bowers Mansion in Palestine?
I confess, I was not. But after learning a bit more about the history, I'm fascinated. Built in 1878 not far from downtown Palestine, the Bowers Mansion is considered one of the most historic, and infamous, places in East Texas.
It was the setting for tragedy in the 1950's when the then-owner, Mr. Bowers, murdered his wife Mary. Then, when authorities showed up at the mansion, he committed suicide. Some believe their spirits still reside in the home.
But it's not just the spirits of the Bowers that some suspect may still be on the 140-year-old property.
There were several others who also died here over the course of the home's long history.
In addition to the mansion itself, the property also had other building that will be accessed on the day of the inaugural ghost hunt. In fact, only the slave quarters are off-limits. Why? We're not sure.
Ready to join the first team ever to investigate this home?
If so, connect with Haunted Rooms America via their Facebook event page. They've provided a secure link for you to buy your tickets. There are a limited amount of spots available, so you may wanna go and dig into this. The event is scheduled for December 18.
And hey, if you decide to go... Let me know if you find anything. Or anyone. 
'Nightmare on Elm Street' Home For Sale: See Inside Nancy's House
Freddy Krueger no longer lurks there, but the house made famous by Wes Craven's A Nightmare on Elm Street home can be yours for $3.25 million.
Surprised to Hear the Most Haunted Camp in Texas May Be Here in Tyler?
If you have interest in paranormal claims, you may find it fascinating that "ghost hunters" have ventured to Camp Ford. The claims made were surprising to many.
The 14 Most Notorious Serial Killers In Texas History