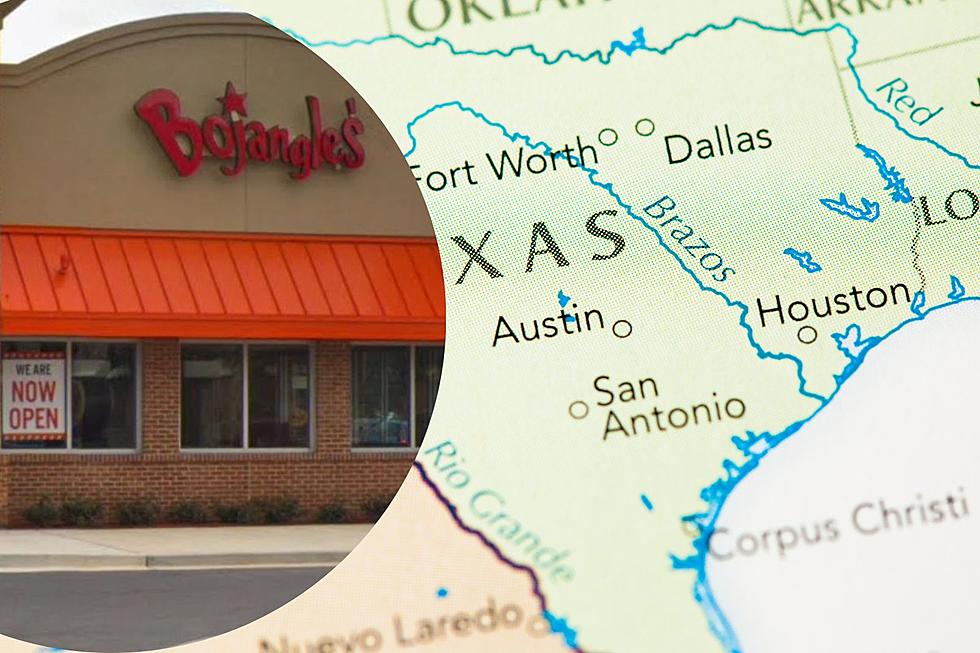 The First of Over 20 Bojangles Locations in Texas Opening Soon
Canva, Google Maps
It's not exactly shocking that here in Texas we like to eat, especially some good fried chicken. While I have to admit that I have never tried Bojangles, I've heard good things about the popular restaurant from North Carolina. Details released by Southern Living are saying that the first Texas location for Bojangles will be less than two hours from Tyler, Texas it's going to open in Euless, TX. 
Euless, Texas is between Dallas and Fort Worth, so it makes sense for a restaurant that is new to Texas to go to a heavily populated area to create the biggest number of customers possible. Moving forward with this project will only be the start as the plan is currently to open 21 Bojangles locations in the Lone Star state.  
Where Will the Other Bojangles Locations Open in Texas
The plan right now is to open restaurants in the Houston area as well as Dallas-Fort Worth. But as you can imagine the owners and operators would love to find success in Texas and continue to open even more locations in the coming years.  
What is So Great About Bojangles?
Even though I haven't gone to the restaurant I before I am still excited to try their breakfast sandwiches, Bo's Chicken Sandwiches, and those Bo-Berry Biscuits. They also serve a pimento cheese-covered pork chop griller biscuit, and sometimes have a fish sandwich on the menu.  
Are you excited to have Bojangles come to Texas?  
5 Most Expensive Steaks Served in Dallas, Texas
If you're looking for a delicious and juicy steak and don't care about the price tag, here is a list of the most expensive steaks in Dallas.
Menu Items I Am Dying To Try From Bojangles
10 new Bojangles locations will be coming to New Jersey -- but are any at the Jersey Shore? Let's find out: