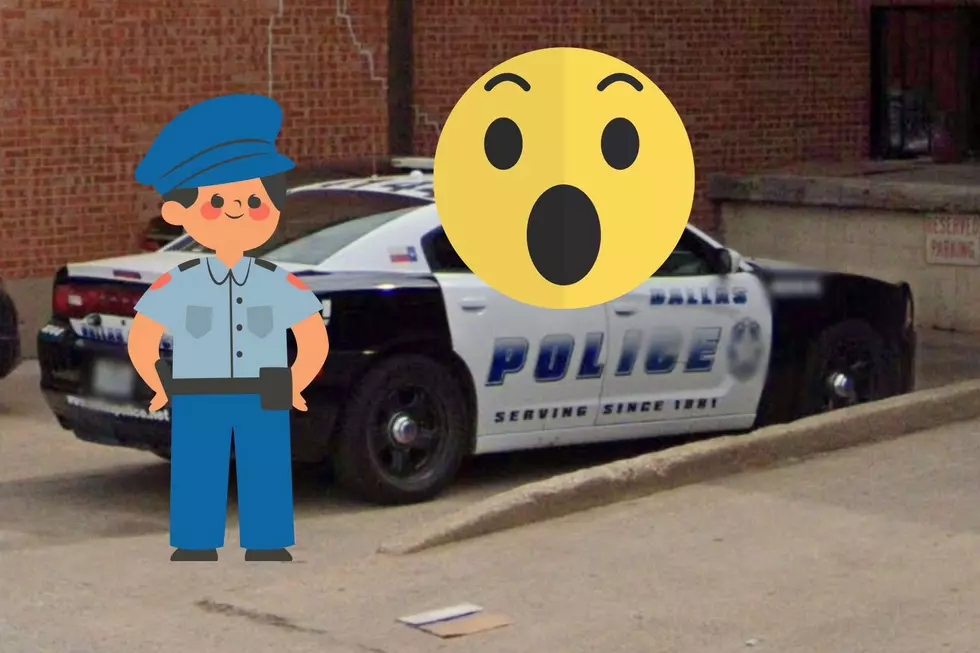 People are Impersonating Police in Dallas, Texas to Cut Through Traffic and More
Google Maps
So you're out for a leisurely weekend drive, top is down, wind in your hair, speed is slightly above the legal speed limit and you see them, those flashing red and blue lights coming up behind you. "Man, now our afternoon is ruined." Problem is, there are no markings on the vehicle and the "officer" flashed a very sketchy looking badge. This is not a real cop. Sadly, this is happening in Dallas, Texas right now. That, and some are using those lights to simply avoid getting stuck in traffic.
Incidents in Dallas
Last month, there were two incidents in Dallas where someone was impersonating a police officer. January 14 at around 10 p.m., Dallas police got a call of someone showing a badge and identifying himself as a police officer. Luckily, a swift arrest was made of 59 year-old Douglas Henshell. Then on January 19, a man was using red and blue lights to try and pull someone over. That person did not comply and police were able to arrest 22 year-old Adolofo Bonilla-Centeno (star-telegram.com).
Using Lights to Get Through Traffic
February 4 someone else using red and blue lights tried and failed to pull someone over. That person got away and police are still looking for that individual. There have also been instances of people using red and blue lights on their car to cut through traffic to avoid getting stuck in a slow moving pack (WFAA).
Punishment for Impersonating a Police Officer
The thing about all of these incidents is that it is all illegal. You can't have red and blue flashing lights on your personal vehicle. You also CAN NOT flash a fake badge and say you are a police officer. If caught, its a third degree felony with a punishment of two to ten years in prison if convicted.
So what should I do if I feel someone is trying to pull me over that is not a police officer?
Put on your flashers and call 911. Tell the dispatcher you think someone is pulling you over in an unmarked vehicle. That dispatcher can easily check if an officer is using an unmarked car in that area.
Do Not Stop or Get Out of your vehicle until it has been confirmed that you are being pulled over by a legitimate police officer.
If it can not be determined that a legitimate police officer is behind you, stay on the line with the dispatcher and drive to a safe place until a real officer can come to your aid.
If you plan on visiting Dallas in the near future, be aware of this and follow the above steps if you feel that an impersonating officer is behind you.
East Texans Who Have Played in the Super Bowl
It's one thing to make it to the NFL. It's another to actually make it all the way to the championship game. These East Texans have done just that with their team.
Goodwill in East Texas Will Not Accept These 24 Donations
Goodwill is a great place to donate some items you don't need anymore. However, there are things that they will not accept.
You Could Never Say No to Fun in this Southlake Home
Your home is meant to relax and enjoy time with the family. You can do all of that and then some in this Southlake home.