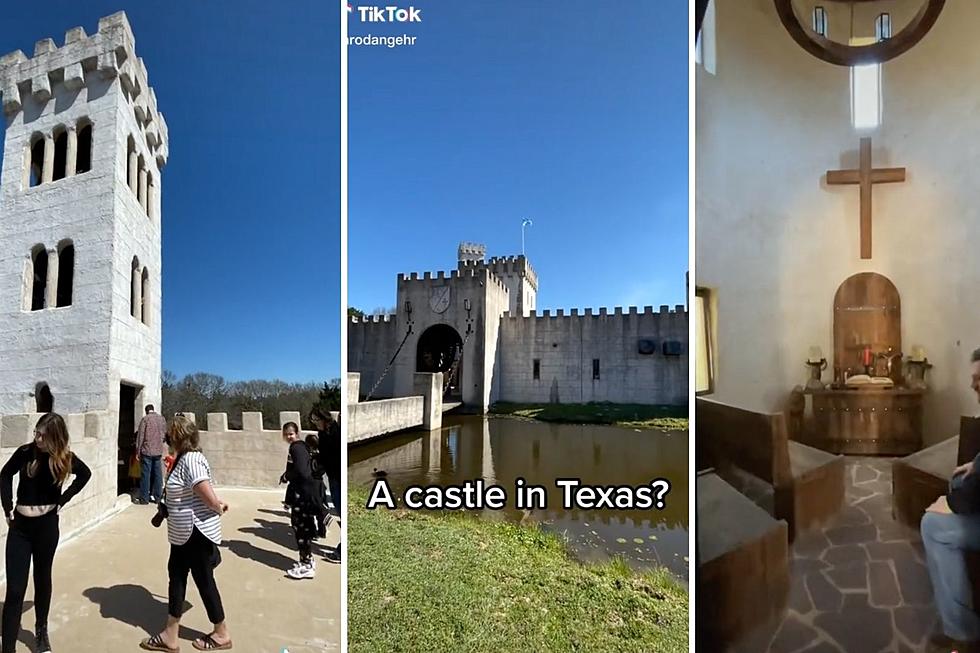 Drive Three Hours from Tyler, TX to Explore a Sensational and Beautiful Texas Castle
TikTok
Have you ever thought of yourself as the king or queen of your own home? Well, Mike Newman decided to create his own castle and name himself king.
He began dreaming of his own castle as he toured Europe in his early 20's. His dream began to take form in 1998, as he broke ground on his castle in Bellville, TX in 1998.
"In the beginning…people thought I was crazy," Mike revealed in an interview with Texas Live Magazine. Ten years later, Mike could truly say that he is king of his own castle. "It makes people happy. They leave with restored faith that they can do anything."
It's a massive structure complete with a moat and a 3,000 pound working drawbridge and an accompanying portcullis. You'll also see a chapel, five round corner turrets, a courtyard, and a central keep. There is also a perimeter wall that encompasses the castle.
Newman has his castle available for tours six days a week, and for special events. Reservations are required to visit the castle. Newman began as a baker, and the bakery is still thriving in Bellville. The bakery has been serving the local community for over 33 years. In addition to baked goods, they offer breakfast, lunch and hot soup.
To tour the castle, you'll check in at the bakery before 10:30 a.m. It's located at 504 E. Main St. in Bellville. You'll get directions to the castle at the bakery. It's about five miles out in the country, and the tour will last about 90 minutes.
Relax and Enjoy Breathtaking Views only a Few Hours South of Tyler, TX
Can you imagine yourself stretched out with a cup of coffee on the hammock of this home overlooking the beautiful grounds surrounding it?
Stay at 'The Nest' Just Three Hours from Tyler, TX for Breathtaking Views
Visit These 16 Texas Cities And Towns At Least Once As A Texan
It's a fact that Texas is a huge state and because of its size, there are also a lot of things to see, visit and experience in The Lone Star State. Both Texas visitors and Texans alike should visit our awesome cities and attractions. By no means are these all the activities in these wonderful cities. They're just a few examples of things to do.