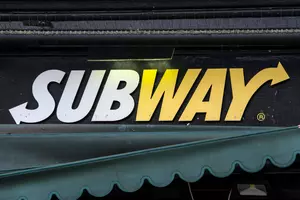 DNA Test Finds Subway Meat Only 50% Meat
Carl Court Getty Images
Subway restaurants are a place that many of us go for a healthier lunch or dinner option. Most of the time I order their meatball sandwich, knowing well that it's all soy and no meat. The chicken, well I never suspected that from the chicken. I thought their chicken was honest.
An investigative consumer program in Canada ordered DNA analysis of several fast-food chicken sandwiches which included Wendy's, A&W, McDonalds and Subway. Out of all the DNA tests, the investigation found out that Subway chicken was only half meat. The other half was determined to be soy.
Of course, Subway is denying the claims, I mean, who wouldn't be embarrassed about their meat not really being meat.
"SUBWAY Canada cannot confirm the veracity of the results of the lab testing you had conducted. However, we are concerned by the alleged findings you cite with respect to the proportion of soy content. Our chicken strips and oven-roasted chicken contain 1% or less of soy protein. We use this ingredient in these products as a means to help stabilize the texture and moisture. All of our chicken items are made from 100% white meat chicken which is marinated, oven-roasted and grilled. We tested our chicken products recently for nutritional and quality attributes and found it met our food quality standards. We will look into this again with our supplier to ensure that the chicken is meeting the high standard we set for all of our menu items and ingredients."