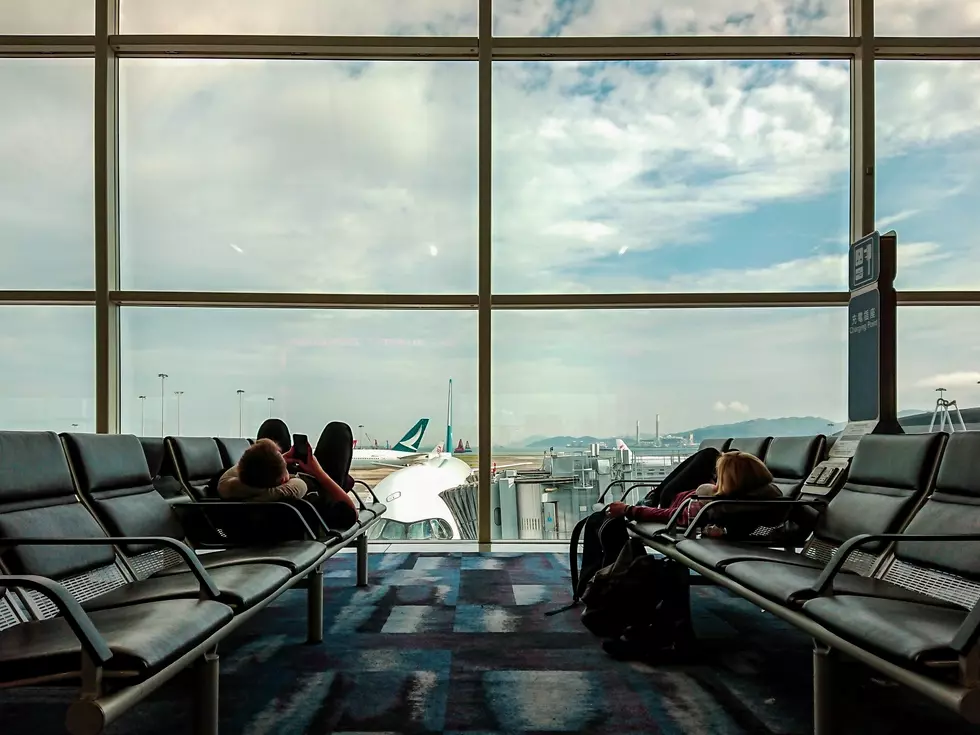 Did You Know You Can Get Nearly Unlimited Summer Flights for $399 from DFW?
Unsplash
Sure you can fly out of Tyler or Longview, but as convenient as it is it can get pricey very quickly. So for the most part if you're flying out of East Texas your trip begins in Dallas, TX, at DFW. And if you're planning to do some flying this summer, you're going to want to look into this.
This could potentially become the greatest deal you've ever read about, especially if you're able to utilize it to its potential.
"For people with flexible schedules, this is a terrific opportunity to have a truly epic summer and then some, soaking up rays on the beach, exploring national parks and visiting new cities," Daniel Shurz, Frontier's senior vice president of commercial, said in a statement.
Of course there are some rules, and even blackout dates, but if you can be flexible this is a great deal. According to the website, "flights will be available to book on May 2. Domestic travel may be booked on Frontier's website the day before departure for domestic travel or up to 10 days before departure for international travel."
Just like with their "Go Wild!" pass, the airline freely admits that the pass isn't right for everyone, but if you've got the flexibility to travel on short notice, it might just be perfect for you. It could work out great for some retirees.
And there are a lot of destinations Frontier flies across the U.S., Mexico, and the Caribbean. Over 100 different destinations, and they are set to add Puerto Rico in time for this deal.
We should note some of their fine print includes that the $399 passes are limited, are not transferable, and will automatically renew unless you cancel. You can find out all the details on Frontier's website.
Happy travels!
These are Apparently the Top 20 Worst Places to Live in Texas
Well in this case things including crime rate, or vicinity to crime; some may be close worse neighborhoods or adjacent cities. Also the rate of natural disasters was taken into consideration. Hurricanes are not something that'd land on the "pro" side of your pro/con list. Flooding would likely fall on the con side too.
To help you know the places you may want to avoid, or for a list to throw in the face of your cousin who lives in Lubbock, here are the 20 worst places to live:
This 6 Story Air Castle Treehouse Airbnb is a Must-Stay for Texans
Man, they can do just about anything with these old shipping containers, even stack 'em up real high and get you up in the trees for a few unforgettable nights. This breath taking Airbnb is located just outside of Dallas, TX, and is reasonably priced.