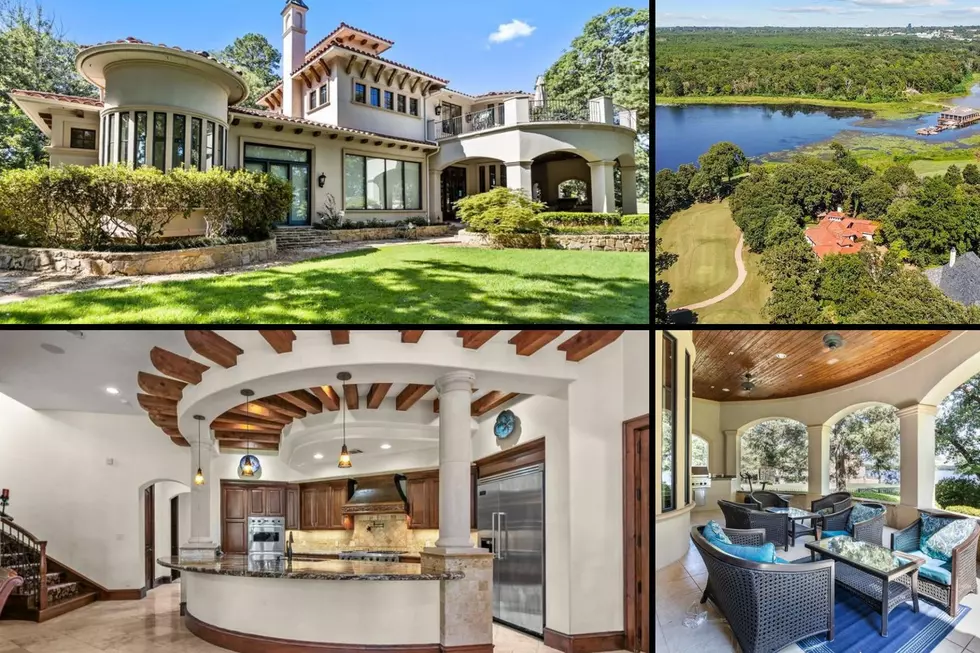 This Tyler, Texas Home Looks Comfortable and Luxurious
Michelle Blackburn via realtor.com
It's always fun to look at real estate listings especially ones that are in our backyard such as this beautiful home in Tyler, Texas. This really is one of the most beautiful homes I have ever seen pictures of in East Texas. The reason it's not one of the most expensive homes in the area is only because it doesn't come with hundreds of acres of land. Other than not having a gigantic piece of land I think you're going to love this property in Tyler, TX too. 
As I was scrolling through the photos, I was just amazed at how stunning this home looks. The address is 4341 Mark Hayes Ct, Tyler, TX 75709. It's a single-family home with 5 bedrooms, 5 full bathrooms, 2 half-bathrooms and is a total of 6,066 square feet. The home was built in 2007, and it comes with a 4-car garage. The current list price is $1,950,000.  
Where in Tyler, TX is This Amazing Home Located?
This home is in the Cascades, overlooking the first hole of the Cascades golf course, and offers beautiful views of Bellwood Lake. As you scroll through the photos below you will see it's a Mediterranean home that has been well taken care of by previous owners. 
This Tyler, Texas Home Has It All
The kitchen is set up for a chef with Viking and Kitchen Aide appliances. There is a media room that is set up perfectly for movie nights. And the backyard is already set up for a pool if that is something future owners want to add.  
Enough talking about it, let's look inside this jaw-dropping home in Tyler: 
Comfortable and Luxurious Home in Tyler, TX
This beautiful home in Tyler, Texas is currently for sale with a list price just under $2 million.
Beautiful 89-Year-Old Home For Sale in Tyler, TX
The home might be 89-years-old but this property and home look stunning located in the Azalea District of Tyler, TX.
Top Rated Moving Companies in Tyler, TX
Here is a look at moving companies that serve the Tyler, Texas area.