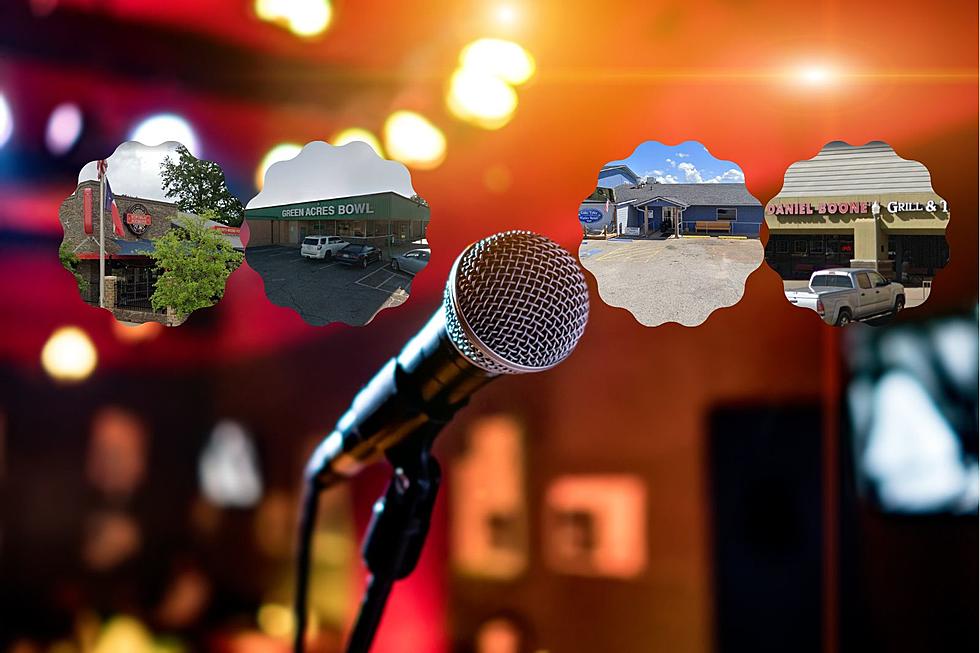 Best Karaoke Spots for the Older Crowd in Tyler, Texas
Canva, Google Maps
After a long work week most times you just want to kick up your feet and relax, but every once in a while, it's a whole lot of fun to get out of the house and enjoy a more social environment. One of the most fun things you can do is go sing your heart out at karaoke, whether you have a good singing voice or not it's always a blast. Recently, on a Tyler, Texas social media group someone asked where the best place for karaoke is, the question also mentioned they would prefer an older crowd for karaoke. 
Having gone to different karaoke locations with my wife over the years, I don't that is a fair question. When karaoke is going on with the younger crowd it's a bit wilder and more unexpected, there is more liquor flowing, it's more of a party atmosphere. With the older crowd it's a much tamer experience, although both can be a lot of fun.  
There Are Quite a Few Locations That Host Karaoke
It was fun to see so many comments made on this social media post, because I had no idea that so many locations in Tyler or around East Texas offer karaoke. And the different locations offering karaoke are spread out so there is probably a location close to your house. 
Let's Look at the Suggestions for Karaoke for the Older Crowd in Tyler
You will want to double check with any of these locations before driving there for karaoke, sometimes plans change so it's a good idea to check before you drive there. But let's look at some of the places around Tyler, TX that are great for singing karaoke. 
Best Spots for Karaoke in Tyler, Texas
If you want to sing karaoke and you're in Tyler, Texas here are your best options:
Top 50 Karaoke Songs
Grab a microphone and start practicing because karaoke season is officially back! If you are looking for the perfect song to belt out, check out this list of the top 50 songs according to
singa.com
. It has something from almost every decade and will absolutely have a song that fits your voice perfectly.