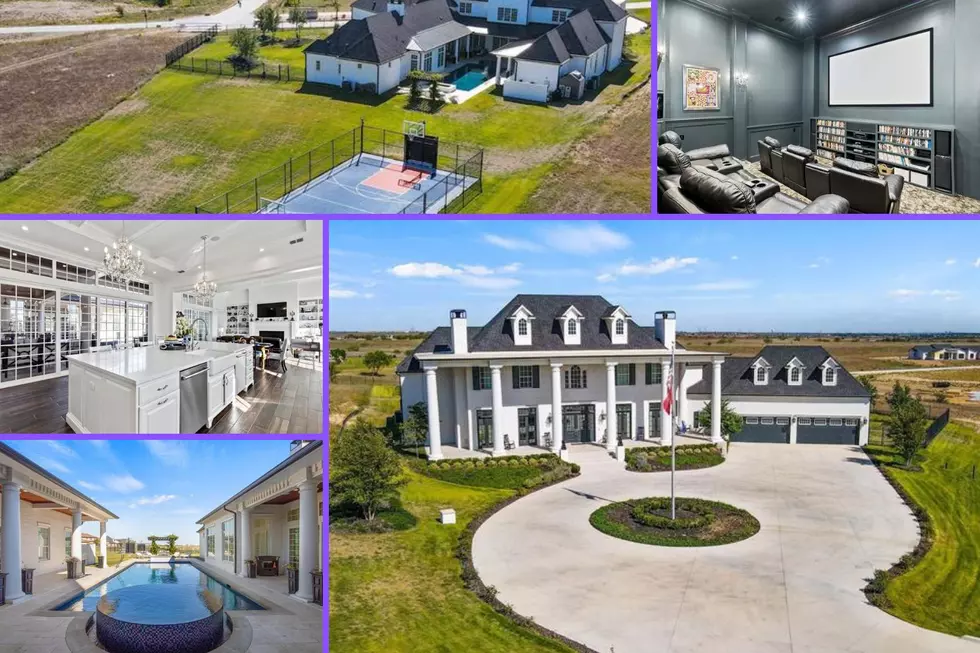 This Colonial Style Home in Fort Worth, Texas Looks Fantastic
Marty Gray via realtor.com
While I have no desire to deal with the traffic or craziness of the Metroplex, for a home like this I would be willing to deal with that aggravation. I have always loved the look of the large pillars outside of homes that have that colonial style look to them just like this beautiful home located in Fort Worth, Texas. 
As I was looking through the photos of this home, which you can see below, I continued to be impressed by so many aspects. The look from the outside is amazing, the driveway looks incredible, the inside is gorgeous but still comfortable. The address for this amazing home that is currently for sale is 12317 Bella Dio Dr, Fort Worth, TX. You know that a home like this is going to cost you some money, but it's not astronomical with the current list price at $2,299,000.  
Details About the Colonial Style Home For Sale in Fort Worth, TX
This home comes with 6 bedrooms, 6 and ½ bathrooms, it's a total of 7,815 square feet and sits on 1.39 acres of land. The home includes a garage that can fit 4 cars, and the home was built in 2018.  
This Fort Worth Home is About Comfort
This home is really nice but offers so many things to be comfortable such as the media room with 3 tier seating and a 155-inch screen to watch movies. This property has a full-sized fenced sport court to get some exercise. You're going to love looking through the photos of this place.  
Gorgeous Colonial Home in Fort Worth, Texas
There is so much to love about this home in Fort Worth, just look at these stunning photos.
Celebs at Joe T. Garcia's in Fort Worth
Here is a look at some of the celebs who have stopped into the popular Mexican restaurant in Fort Worth, Texas.