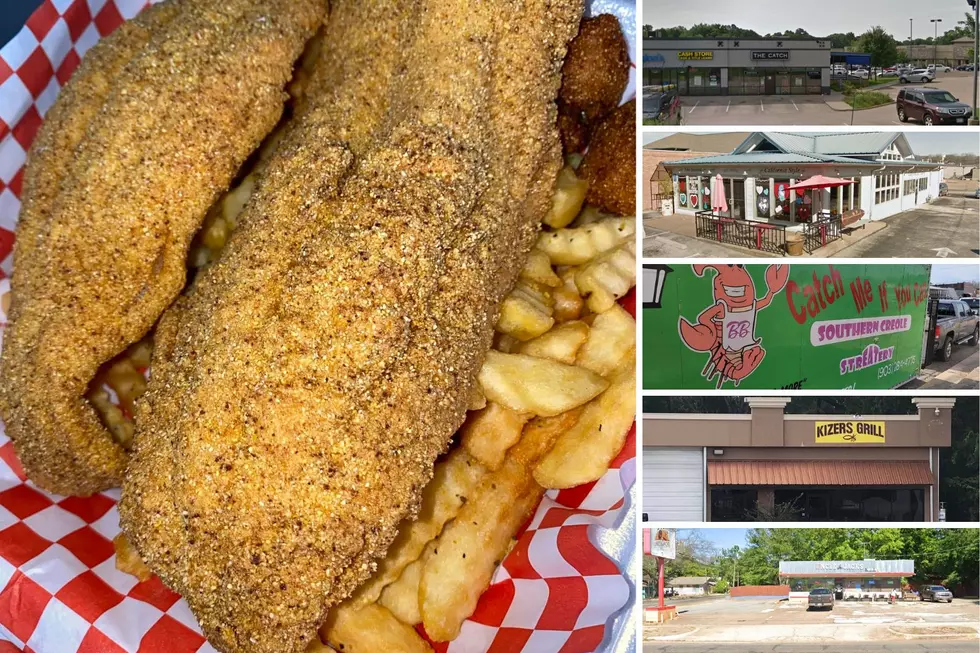 19 Recommendations for the Best Fried Fish in Tyler, Texas
Google Maps, Facebook, Canva
One thing is certain, it's not easy owning or operating a restaurant or food truck in East Texas. There are so many fantastic options that serve delicious food and normally at good prices. Recently the question was asked on a Tyler, Texas social media page regarding where to get the best fish and chips and after being corrected that in the south it's called fried fish and French fries, we finally got to some of the recommended locations.  
As mentioned, there are lots of great places to eat so I wasn't shocked to see 19 different recommendations for where to go when you're craving fried fish and French fries. It was fun to see many of the restaurants and food trucks listed below were mentioned by multiple people so you know that they know how to make delicious fried fish.  
Beyond Fried Fish Most Locations Are Known for Great Customer Service
While I was reading over all of the recommendations for the best fried fish around Tyler, Texas it was great to see many of those restaurants are also known for having great customer service. There were even a few places that I reached out to for a photo to highlight them in the gallery below and all were very nice, which just makes you want to support them even more. 
Remember When They Sell Out That Means They Are GOOD
If a restaurant has fried fish on the menu but it sells out, most likely it's because customers know it's good so it sells out quickly. One restaurant listed below was mentioned but only has fried fish as a special, so don't be shy to try the fried fish if it's not on the regular menu.  
Let's look at the recommendations for the best fried fish around Tyler, Texas. 
Best Fried Fish around Tyler, Texas
Here is a look at some of the best places to get fried fish and French fries around Tyler, Texas
Top 10 Places For the Absolute Best Fried Fish in Shreveport/Bossier
What's the Secret to Cooking Fried Chicken?