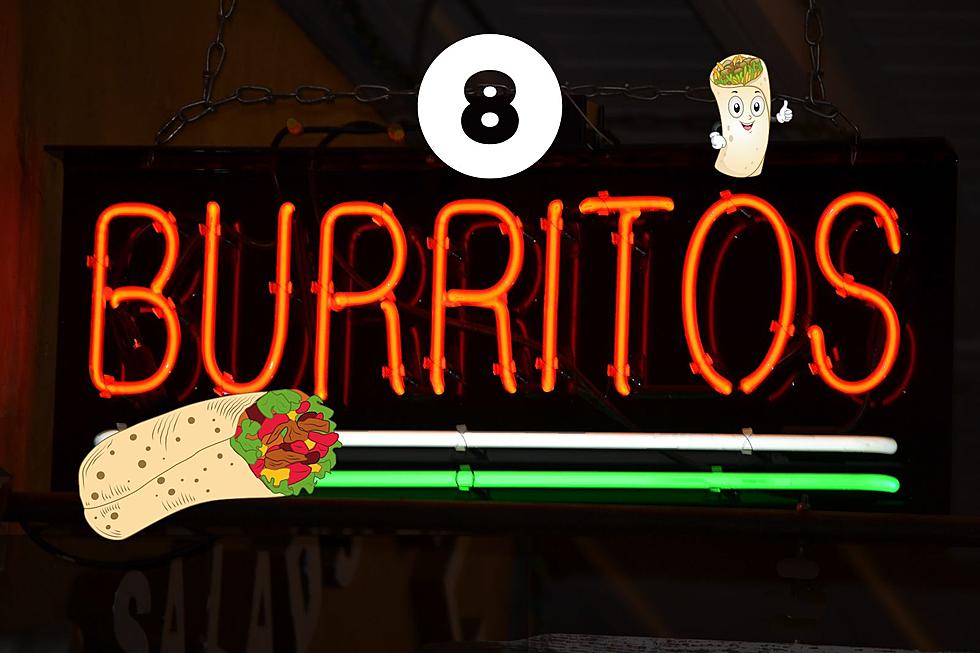 8 Restaurants Serving Up Big Delicious Burritos in Tyler, Texas
Canva
I'm not sure there has ever been a day that I haven't wanted a burrito. While that might sound crazy to some, there is so much to love about holding that tortilla filled with all sorts of deliciousness. Mine specifically has to have some spice to it, I love adding jalapenos. But that's why I wanted to put together the list of the 8 best places to get big ol' delicious burritos in Tyler, Texas. 
It's not exactly shocking to hear that there are lots of fantastic options for food here in East Texas, and lots of fantastic Mexican food options specifically. But, right now, we're not talking about nachos, enchiladas, or quesadillas, we're only talking about the best burritos in Tyler and the choice is not easy. 
Needed Help With the List of Best Burritos in Tyler
While I have visited 6 of these 8 restaurants, I have not visited them all so it wouldn't be right for me to just create my own rankings. So, I'm getting some help from customers (via Tripadvisor) of each of these locations to come up with the top 8 locations to get a burrito in Tyler.  
Burritos Make Life Better
Having all of your favorite ingredients overfilling a tortilla is a glorious thing, although I'm not a huge fan of too much stuff so the burrito falls apart. That is unless the burrito is smothered in a sauce or queso. See, I love all the burritos at all of the restaurants. But if you're looking for a big ol' burrito in Tyler, here is a look at some of your best options.  
8 Best Places for a Big Delicious Burrito in Tyler, Texas
If you're looking for a great tasting burrito in Tyler, Texas here is a look at some of your best options.
These Tyler Restaurants Pile On the Toppings for Yummy Nachos
If you're looking for nachos near Tyler here are some fantastic options.