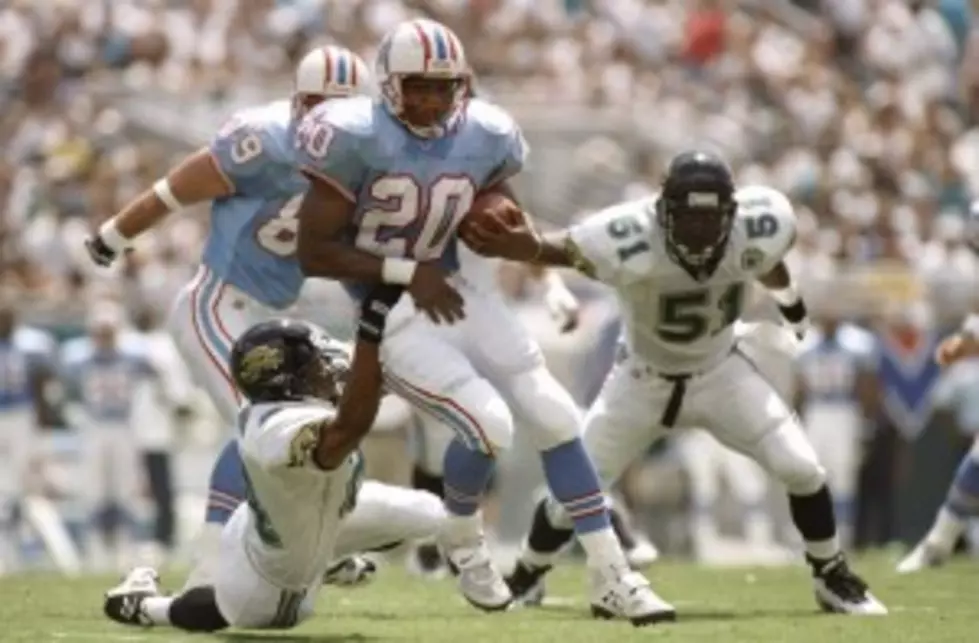 Autopsy Results Are Back For Former Texas Football Star
Getty Images Doug Pensinger /Al
The preliminary autopsy report is back, and we know more now about the death of a former Groveton football player.
Rodney Thomas had success in high school football and went on to play in the NFL passed away at the age of 41 last weekend. A memorial service is coming up Friday.
Thomas died Saturday night at his mother's home in Groveton, and an autopsy was performed earlier this week, and results show Thomas died of a heart attack.
Thomas was eventually drafted by the Houston Oilers, and became a backup after they drafted Eddie George. He went to Nashville when the team moved to Tennessee, and was a member of the team when the Titans lost Super Bowl XXIV to the Rams. Thomas played his final season in 2001 with the Atlanta Falcons.
As we blogged earlier this week, services for Thomas will be held in the Groveton ISD high school gym this Friday at 11 a.m. There will be a visitation before the funeral at 9:30 a.m.