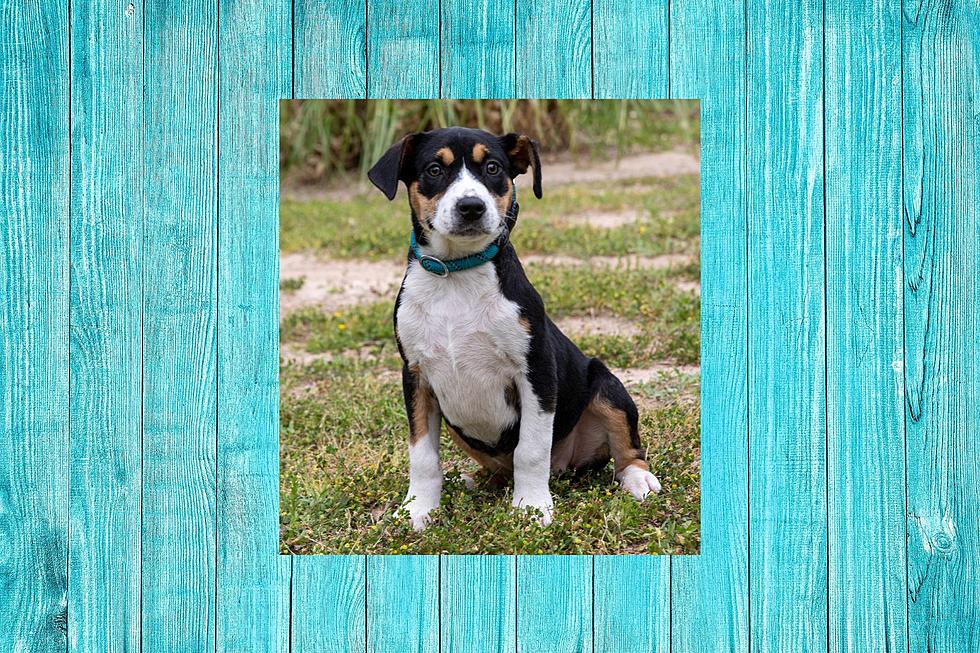 Arlene Is Cute, Has Puppy Breath And Is Adoptable Today In Tyler, Texas
Pets Fur People
There's nothing better than the joy that a puppy brings to your life. They're cute, can be clumsy, energetic, funny, that have that 'puppy breath', and the curious looks they give you are super precious. The Humane Society's Pets Fur People in Tyler, Texas has such a puppy waiting for you and your family to adopt today.
Meet Miss Arlene, our Pet Of The Week. Being a 4-month-old terrier mix, Arlene is going to be pretty active and she'll need some attention and training too because puppies don't come house-trained and know the rules of the house and what they can or cannot play with. As with any puppy, there will be a learning curve, but it'll be a fun learning curve!
When fully grown, Arlene will be considered a medium-sized dog. She'll get to about 40 pounds and will be the perfect size for any active family. She has lots of unconditional love to give and if you're single, then that's more love for you that she won't have to spread around to a family!
Arlene will go home with a starter kit of food, a collar and leash and a certificate for half-price basic obedience training from Tyler Obedience Training Club.
For additional information on adopting Arlene call 903.597.2471 or check the Humane Society's Pets Fur People website. Pets Fur People requires a completed adoption application before a meet and greet can be arranged. Check out the animals that are available for adoption. Adoption hours are Tuesday through Saturday 10 am until 5 pm - closed for lunch 1-2 pm. The Humane Society's Pets Fur People is the only brick-and-mortar no-kill shelter in East Texas. Pets Fur People offers routine vaccinations, except for rabies, to the public for dogs and cats. Follow Pets Fur People on Facebook, Twitter, and Instagram. Please be a responsible pet owner - spay or neuter your pets. Donations are appreciated.
21 East Texas Recommended 'Hole-In-The-Wall' Restaurants Not To Skip
These 'hole-in-the-wall' restaurants might not look appetizing from the outside, but their food comes highly recommended by East Texans.
Adorable Pigs in East Texas
Check out the photos from the non-profit organization My Pig Filled Life in Wills Point, Texas.
Here are 14 Ways to Illegally Name Your Baby in Texas
For the most part, you can name your baby whatever you want. However, there are 14 ways to name your baby that are illegal in Texas.
Let's Find Out How 15 of Our East Texas Towns Got Their Name
Let's take a moment and out how Tyler, Daingerfield, Canton and 12 other East Texas towns got their name.