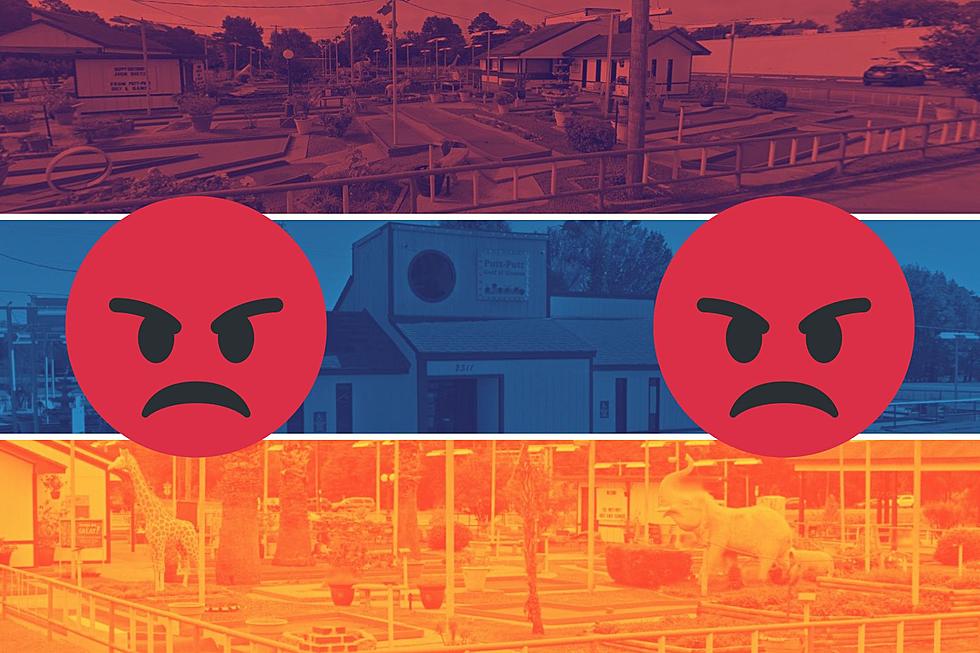 A 60 Plus Year Old Entertainment Venue in Tyler, Texas Will Close
Google Maps
If there's one thing Tyler, Texas needs more of it's entertainment options for adults and for families. We have movie theaters, bars, Times Square Grand Slam is a great step in the entertainment direction but Tyler needs more. Stop building places to eat, stop building retail space and start building something that can add some entertainment value to this town. Tyler is big enough to support it and so many want more entertainment options that it will be a success. That's why it's sad to hear the news of a 60 plus year old family entertainment option closing soon.
Putt-Putt Golf and Games
If you have lived in or around Tyler for any number of years, you have visited Putt-Putt Golf and Games next to Green Acres Bowl. For me, a lifelong Tyler and Lindale resident, I have so many memories of playing on the courses there. I have also spent so many quarters in their arcade inside. I've had dates there, hung out with my church youth group there multiple times, sunk so many hole in ones and almost threw my club multiple times trying to hit the center hole of the target off that ramp.
It's been really sad. I think it's going to be really sad for Tyler. It's sad for our family, but it's worse for Tyler, because they're losing an entertainment facility that I know a lot of people love. - Katherine Adair to KETK
Why is Putt-Putt Golf and Games closing?
Simply put, it's because of the landlord Genecov. The Tyler based commercial real estate company decided to sell the property that Putt-Putt sits on for another business opportunity. Putt-Putt was given the opportunity to purchase the property but declined. I would guess because the asking price was too much for them.
This is Really Sad for Tyler and Sad for East Texas
I understand Genecov is a big company in East Texas and has built spaces for businesses to occupy to bolster the Tyler and East Texas economy but this was the wrong decision to make. Shame on you Genecov for forcibly closing a long running, locally owned, fun, family oriented, entertainment option.
What can we do?
As far as preventing Putt-Putt from closing there's not much we can do at this point. What we can do, though, is take the family to Putt-Putt Golf and Games multiple weekends, gather your church youth group, your office, your birthday party, whatever, and fill Putt-Putt until the day they close to show our appreciation for the thousands, possibly millions, of memories they have provided over their 60 plus years of entertaining in East Texas.
Hopefully, another Putt-Putt Golf and Games can be built in a new spot and continue to bring that family entertainment to East Texas for another 60 years. Maybe with enough show of love, that could happen. Thank you Putt-Putt for all the memories you gave me and all the fun I had with family and friends there.
Take a Look at the 10 Cheapest Plots of Land in Tyler
Being able to own a piece of land is important for a majority of people. Here are 10 plots of land available for cheap (real estate speaking) in Tyler.
13 Myths Not Texans Believe are True about Texas
I decided to make a fun list of things that non-Texans believe are true about our home state of Texas. A couple of these, native Texans believe.
Of the Hundreds of Great Lakes in Texas, 5 of the Deepest are in East Texas
Texas is home to some of the best lakes for swimming, fishing or just relaxing. Of those many great lakes, you can find five of the deepest in East Texas.