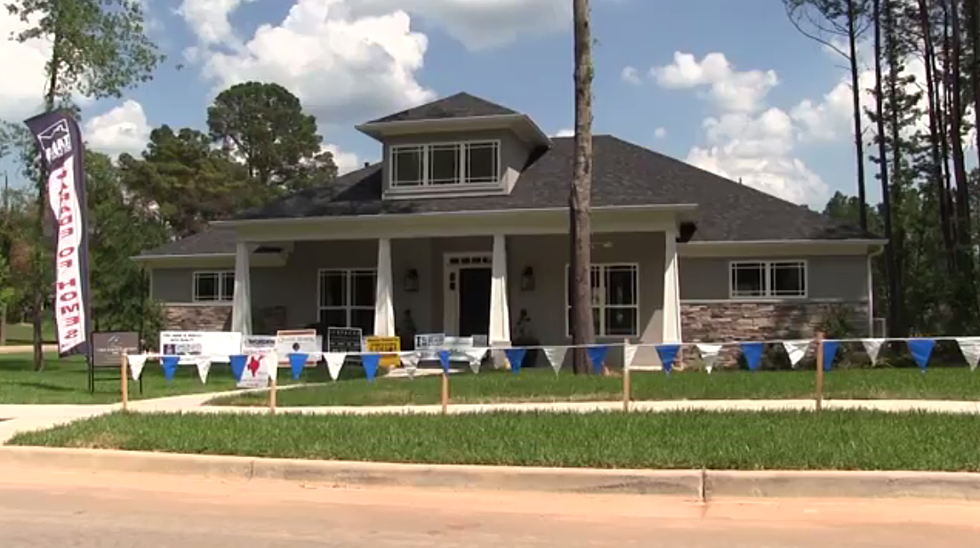 2019 Tyler Parade Of Homes Opens June 1st
TylerArea BuildersAssociation Via YouTube
It's that time of the year when Tyler area home builders get to show off the new homes they've been working on for the past few months.
The 2019 Tyler Parade Of Homes gets underway Saturday, June 1st and will feature 29 outstanding homes built by East Texas builders. These homes are a great starting point for anyone looking to build a new home for inspiration on the new build or even updating your current home. These homes feature the latest in home design, technology, energy conservation and more.
Tyler's Parade Of Homes kicks off Saturday, June 1st and runs through Sunday, June 9th. These 29 homes in Tyler and Smith County will be open daily for tours, with many builders on site answering all kinds of questions from curious home owners and potential builders. The Tyler area home builders have been busy creating some truly exceptional homes decked out with the latest in technology, green building materials and processes, outdoor living trends, interior design, decorating trends and more! No matter what style of home you prefer, all types will be on display - like a Tudor, farmhouse, mid-century modern, traditional and more.
Tickets for the 2019 Tyler Area Parade of Homes are just $10 for adults and $5 for children under 12. Tickets for the parade may be purchased through the TABA office on Grande Blvd. or at any of the homes along this years' parade route in addition to locations listed on their website. Portions of the ticket price will benefit Christian Homes and Family Services, Kingdom of Life Academy and The Cure Starts now Foundation.
You can view these homes and get inspired daily:
Saturdays 10 am - 6 pm
Sundays 2 pm - 6 pm
Monday - Thursday 5 pm - 8 pm
Friday 3 pm - 8 pm