Check Out NASCAR's Hot New Competitor: Maryeve Dufault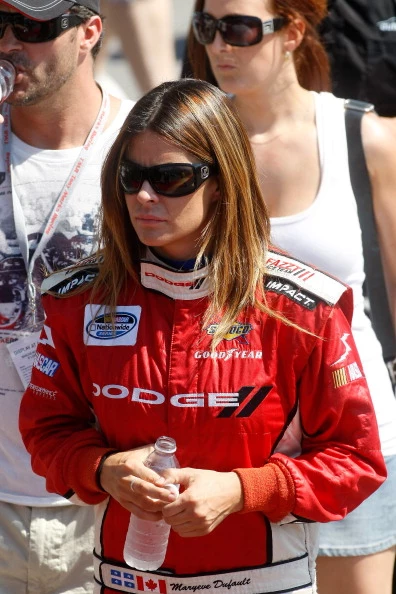 Guys, the news just keeps getting better for us. Welcome NASCAR's newest female competitor: Maryeve Dufault! Just in time to give Danica Patrick some competition on the NASCAR track, comes this former "Price is Right" and Maxim model.
Originally from Canada, Maryeve moved up from the ARCA circuit. She told FOX411.com:
I started riding motocross at the age of four. My dad and brother race motorcycles, so I grew up at the racetrack. Ever since I was 1 or 2 years old, my mom took me there every weekend while my dad was racing.
Dufault is gearing up for a race in Daytona in a couple of weeks, and the recently single model is ready to mingle. "I really like athletic guys, people with a lot of energy and ambition," she said. "Chemistry is important, too. Most of my exes have been athletes, so maybe it's time to switch that up! Maybe I'll try someone like Ryan Gosling. Not because he's Canadian, but yeah!"
Best of Classic Rock 96.1