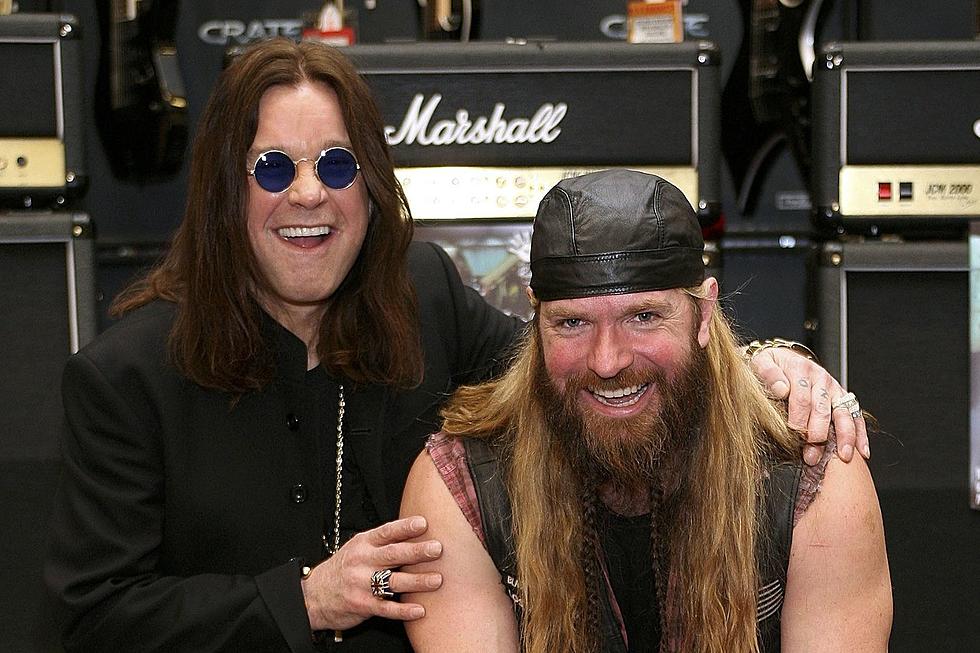 How Zakk Wylde's Audition Tape Made Its Way to Ozzy Osbourne
Frederick M. Brown, Getty Images
Thirty-five years ago Zakk Wylde got a call while pumping gas to join Ozzy Osbourne's band and he's remained at Ozzy's call for years. Here's how Zakk Wylde's audition tape made its way to Ozzy Osbourne.
In an interview with Louder, Wylde reveals that he discovered Black Sabbath when his friend introduced him to the band when he was just 11. The first album he listed to was We Sold Our Soul For Rock'n'Roll and was scared at first while listening, but then absolutely loved it.
Wylde riffs off a couple of different versions of how he initially got into the band. One fake version is that he got into the band because he was Ozzy's steroid dealer, and gave him half off for being in the band. But the real version is Wylde was playing shows with his band Zyris when someone in the industry, Dave Feld, talked to him about auditioning for Ozzy after a show.
Feld asked him, "You know Jake [E. Lee]'s just left Ozzy's band?" and they continued to talk about how great it'd be to get a tape to Ozzy. "But hey, after that, why not coffee with Jimmy Page and Robert Plant, right? We don't know these fucking people - I've got their posters, not their fucking phone numbers!"
Dave Feld apparently knew Mark Weiss, who did Ozzy's photography, and that is how he got his in. Not long after, he was pumping gas when he got the phone call to join Ozzy's band. Just weeks later, Wylde played his first show (which was an audition) with Ozzy at Wormwood Scrubs prison.
Whenever Ozzy first met Wylde he swore that he'd met him before, but it was because Wylde send a Polaroid with his audition tape and that was why he looked familiar according to an interview with 93.3 WMMR. Ozzy asked him to change his pants and make him a ham sandwich during the audition, which Wylde continued to do for him over the years.
Ozzy is also how he got the name "Zakk Wylde" after he joined the band. Wylde has often felt like the Osbournes are his family. "Pretty much right from the beginning - they've always treated me amazing," says the guitarist who called Sharon 'Mom' and Ozzy 'The Boss.'
He says his relationship is about so much more than music, and is "literally always a phone call away. If they need me to go over and feed the dogs while they're on vacation? No problem. Need eggs and milk? I got it."
100 Inspirational Quotes From Rock Stars
A reassuring remark can be a real pick-me-up. And one from a rock star is even better. So check out these 100 distinct inspirational quotes as said by 25 different musicians who've influenced rock and metal.