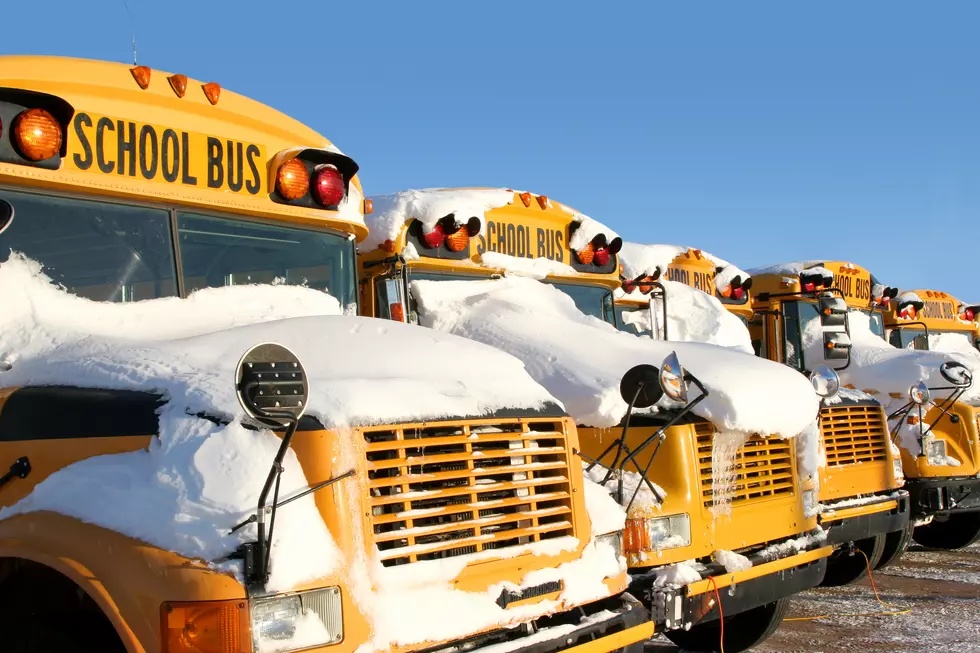 Latest Round of Winter Weather has Caused School Closures or Delays Across East Texas
onepony
As the meme says, winter has decided to unleash it's full wrath upon East Texas in three days instead of the entire season. Because of that cold and icy weather being dumped upon us, many schools across East Texas will need to either close or delay their openings so students can stay safe. Below you will find that latest information as provided to us.
Thankfully Not a Repeat of 2021
The latest cold front that moved through over the weekend brought a lot of rain and colder temperatures to East Texas. It isn't cold or stormy enough to replicate what we went through for that week in February of 2021 but it is strong enough to cause some issues during the morning hours for the next couple of days.
The light rain and sleet is expected to continue throughout the night. Temperatures are expected to get down to right at, or just below, freezing. This will cause that rain and sleet to stick to our vehicles and to various bridges and overpasses making them dangerous to drive over or even impassable.
East Texas school districts have made announcements already about their classes for Tuesday, January 31st due to the potential of some hazardous driving conditions on elevated roadways and some surface streets.
The following is a list of schools that have cancelled or delayed the start of classes for Tuesday, January 31st:
updated 01.31.23 @ 06:04 - click on any school district name to be taken to the official school district statement
Be safe out there East Texas if you do have to get out. Roads will be tricky for a couple of hours each morning for the next couple of days.
Take These 6 Items Out of Your Car Before an Extreme East Texas Cold Snap
Make sure these items are out of your vehicle or they could be damaged, or damage your car, during a cold snap.
22 Felony Arrests in Gregg County, Texas 1/25 - 1/30/2023
Crime does not pay and these individuals, if convicted by a jury of their peers, could be spending a lot of time in jail for their offenses.
29 Gifts for the Blue Bell Fan in Your Life