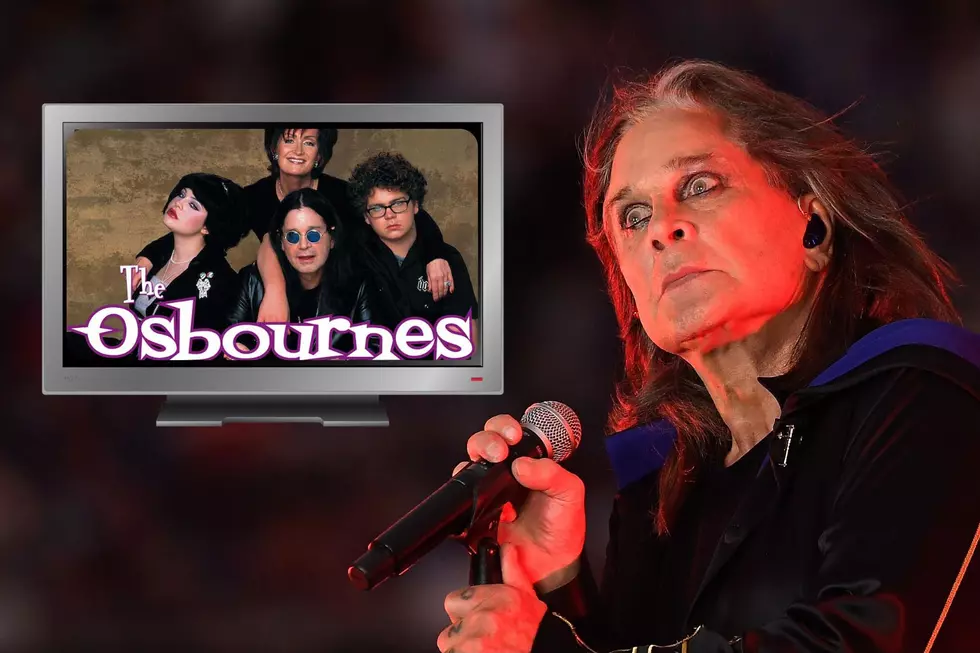 Why Ozzy Feels 'Deeply Nervous' About Osbourne Family's New Reality TV Show
Kevork Djansezian, Stringer/Getty Images / MTV / Canva
The Osbourne family will be featured in the upcoming reality TV show Home to Roost, which documents Ozzy and Sharon's move from Los Angeles back to England, and it has the heavy metal legend "deeply nervous."
The last time his family was the subject of a reality TV show was when The Osbournes ran on MTV for four seasons from 2002 through 2005. Notoriously chaotic, it helped propel them all to become household names as they were among the biggest mainstream celebrities at the time.
It left a negative impact in several ways, however.
"I don't know how the Kardashians have done it for so long – it sent us crazy at the end," Ozzy tells The Mirror of the reality TV experience, citing the long-running success of the multitude of shows centered around the members of the Kardashian family. "I am not sorry I did it," he affirms, "but after three or four years I said, 'Do you know what, we're going to lose somebody because it is getting too crazy.'"
Now, as cameras follow the Osbourne family again, the focus won't be on throwing baked hams over a fence during a dispute with a Los Angeles neighbor or lamenting that another one of the dog's has gone to the bathroom in the house.
"There is rock and roll fame, which is pretty intense, but that Osbourne level was just unbelievable. The kids paid for it. They all ended up doing drugs. Jack got clean and sober on that show, Kelly messed up on that show, I was messed up and Sharon got cancer," the singer recalls.
Although the Osbourne name and chaos seem to be inseparable bedfellows, quite a lot has stabilized in everyone's lives. Jack is a father of four and has appeared in and hosted several other TV shows, such as Portals to Hell and Ozzy & Jack's World Detour. Kelly has also spent additional time on TV, making cameos in The Masked Singer, Celebrity Ghost Stories, Name That Tune and more. She and Slipknot DJ Sid Wilson also recently welcomed the birth of their son Sidney, an experience which is expected to be featured in the BBC-produced Home to Roost.
Still, all of that makes Ozzy "deeply nervous" about whether the impact of another family reality TV series will be a detriment to their mental health.
25 Rockers Who've Been on Reality TV Shows
Photos: Ozzy Osbourne Through the Years
Chart Ozzy Osbourne's career by scrolling through these photos.