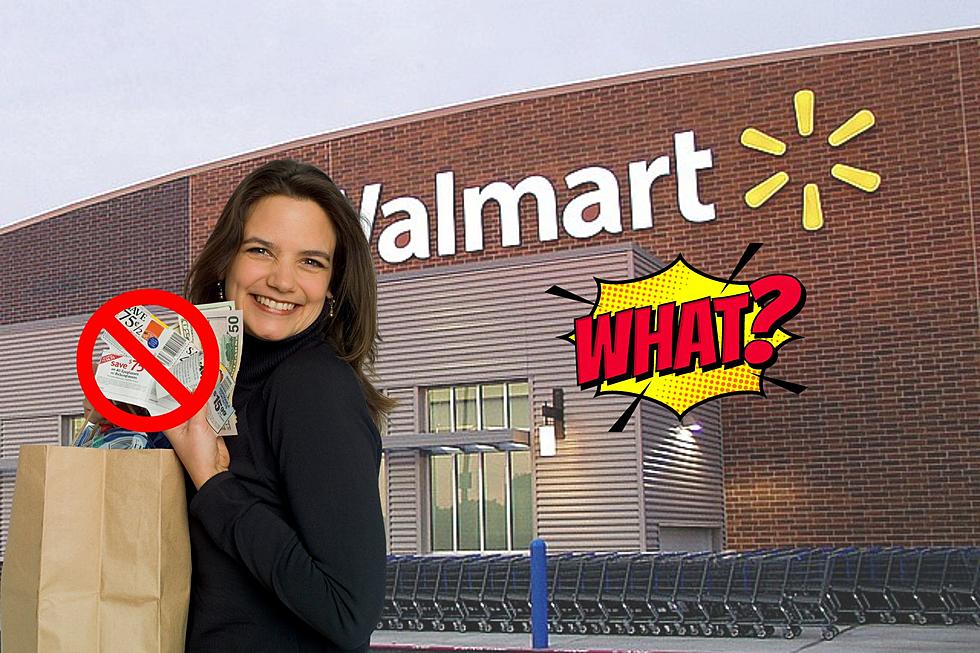 Walmart Is Cracking Down On Customers In Texas Who Use These
Canva
While there are lots of people in Texas and all across the country that don't like going to Walmart, the fact of the matter is they often have the lowest prices so we go there whether we like the store or not. We can all agree that Walmart stores can often be overcrowded and finding help from any employees is like finding a needle in a haystack but soon there will be one more reason that people don't love the grocery store giant. As, Walmart stores in Texas and across the country will be changing their coupon policy. 
It's been around six years that Walmart has had the same policy when it comes to using coupons in their store but the change has already taken place. The new story policy took effect on September 24, 2023.  
What are the Big Policy Changes at Walmart?
In the past if you were using a coupon and the amount of the coupon was more than the price of the item then you could continue to rack up the overage and apply that to other items you were purchasing, but that is no longer available.  
More Policy Changes at Walmart Stores
Other changes include a limit of 4 identical coupons per household, per day. So, you can't have other people who live with you come with you to stack up the savings. You can click here to check out all of the specific changes included in the new Walmart coupon policy. Here is more information regarding the policy changes at the store offering roll-back prices. 
Coupon Policy Changes at Texas Walmart Stores
Here is a look at the coupon policy changes now in effect at Walmart stores in Texas
Gallery Credit: Billy Jenkins
Walmart Top Toys of the Year 2023
Gallery Credit: Noah Haynes