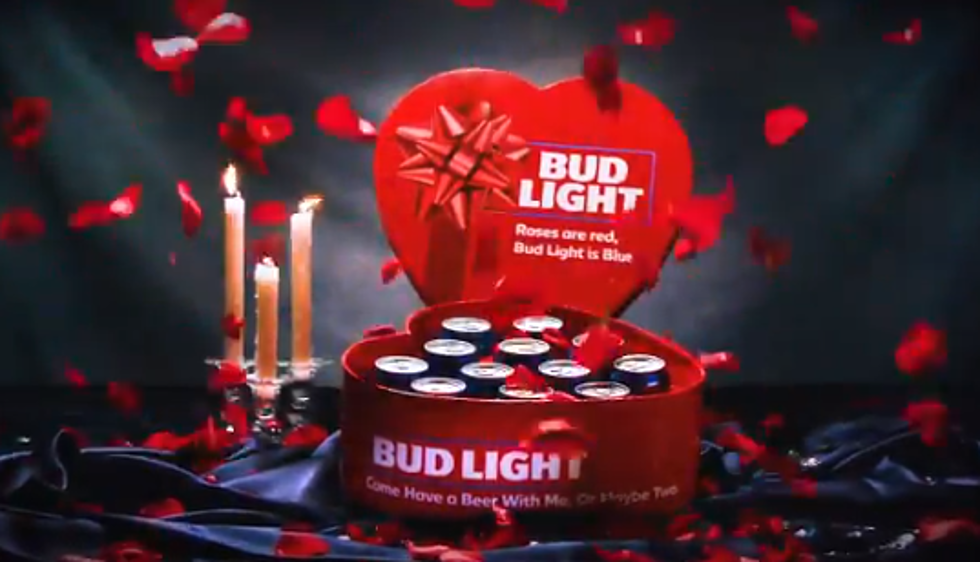 Wait, How About a Heart-Shaped 12-Pack Of Bud Light for Valentine's Day?
Twitter via Bud Light
Good news for all of you procrastinators; you've just stumbled on the Valentine's goldmine. Finally, waiting 'till the absolute last possible moment is paying off. This year she's getting a heart-shaped 12-pack of ice-cold Bud Light, and she's going to love it.
Here's one more great Valentine's Day idea for you. Wait 'till Saturday to celebrate. Not only will you send her on a super-dangerous-for-you emotional roller coaster, you'll save some money.
Did you know in 2019, the average American between 35-44 spent about $279 on Valentine's Day while ages 25-34 spent $239 per Business Insider. Did you also know that some restaurants jack up prices to take advantage of your love? They do. But the day after, candy gets discounted and restaurant's exorbitant Valentine's Day price hikes come back down to earth. Check out more on that here.
Happy Valentine's Day! I'll be celebrating on Friday... without a hear-shaped 12-pack... I like my wife and family around.