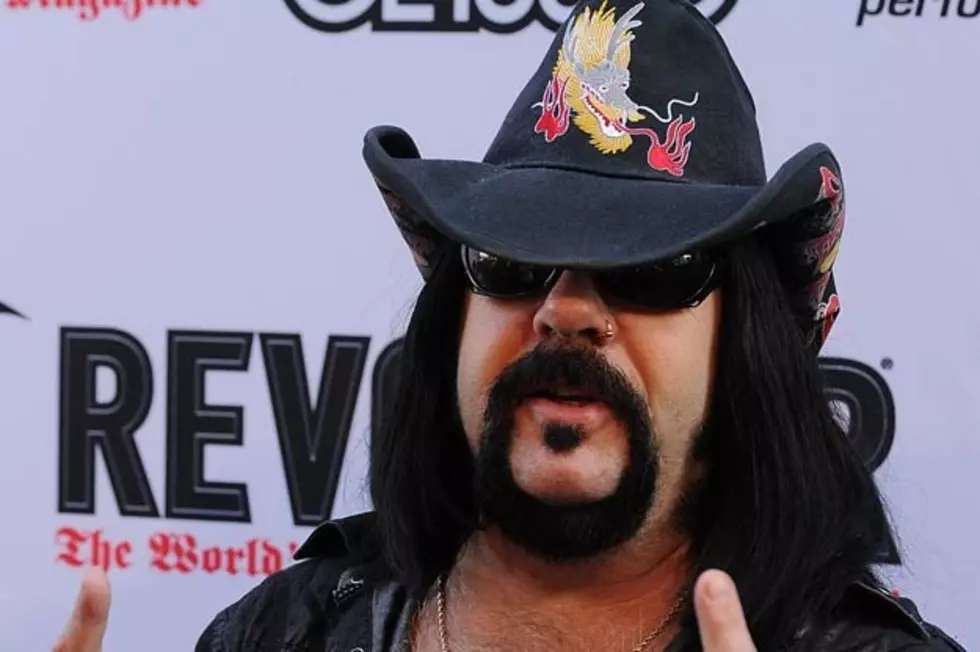 Vinnie Paul Doesn't Foresee a Pantera Rock and Roll Hall of Fame Induction
Frazer Harrison, Getty Images
Let's face it. When it comes to hard rock and metal, the Rock and Roll Hall of Fame has dragged their feet over the years with inducting some of the big names of the genre, so with that in mind, Pantera drummer Vinnie Paul says he's not confident that the groundbreaking metal band will have their named called.
Speaking AL.com, the drummer stated, "It's already been proven there are tons of travesties that have gone on with that place. How in the world did it take forever to get Black Sabbath in there?"
While Paul is skeptical of the band's chances, he did add that he would welcome it if it were to happen. "Honestly, I don't think Pantera will ever get in there. But if we do, I'm going to embrace it just like anything else," said Paul. "I've actually been there and heavy metal is barely even represented in the place, so I wouldn't expect that to happen."
Though the recognition would be nice, Paul says what he gets from the fans is definitely as important in his eyes. He commented on how many fans he's seen over the years with Pantera and now Hellyeah tattoos showing their love for his bands. "It's really just a show of their dedication and their loyalty. They're really into the music," says Paul. "Anybody that will put that on themselves permanently, you've got to appreciate that so I've embraced it. If you really want me to do it, I'll sign my name and you can get it tattooed right there, you know? [Laughs] It makes their day and like they're a part of the band, I think, and that's important."
Though Paul recently celebrated the 20th anniversary of Pantera's 'Far Beyond Driven' album, he's primary focus at the moment is his current band Hellyeah. The group's new album, 'Blood for Blood,' will be released on June 10. Read more of his thoughts on that album by clicking the button below.