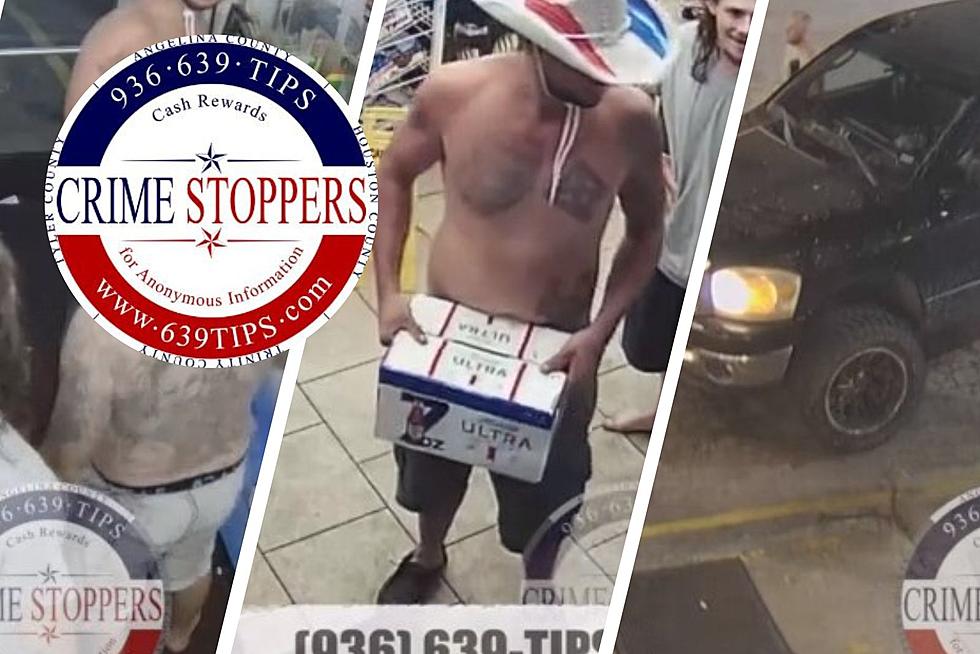 This Video Overflowed A Texas Crime Stoppers Hotline
Deep East Texas Crime Stoppers/canva
Something happened after this video.
With so many tips the crime was marked solved.
Someone identified these four men.
I have seen many videos languish on the Crime Stoppers website at 639tips.com for months and months, and no one pays much attention. This clip from Saturday, July 1, 2023 was much different.
Deep East Texas Crime Stoppers posted this video on their Facebook page on July 3, 2023 to find the identities of these 4 men. The video has so much going on, even though it is a short scene.
Hats off to the convenience store for having such excellent cameras. There was no mistaking these 4 gentlemen if you knew them.
Gun Shots Were Made Into An Occupied Vehicle 
Shortly after this video was made these men were involved in an altercation at the Seven Star grocery on Kurth Drive in Lufkin, Texas. Shots were fired into an occupied vehicle out of camera range.
Though the video does not depict the crime, you can see these four men all walking into a convenience store to buy one case of beer. The police somehow went back in time and found the involved vehicle at the convenience store.
There are a lot of cameras in Lufkin. Walking around town with every tattoo you have visible, and then doing something that might be considered illegal was a bad idea.
This is part of the story where I usually ask everyone to watch the video to see if they can identify the subjects. That has already been handled, and Crime Stoppers has been overwhelmed by tips and is sorting through all the leads.
Take a look at the video that garnered 402 comments, some in German, and 144 shares.
34 Texas Teens Went Missing In June 2023
Help bring home these 34 Texas teens that have gone missing in June.