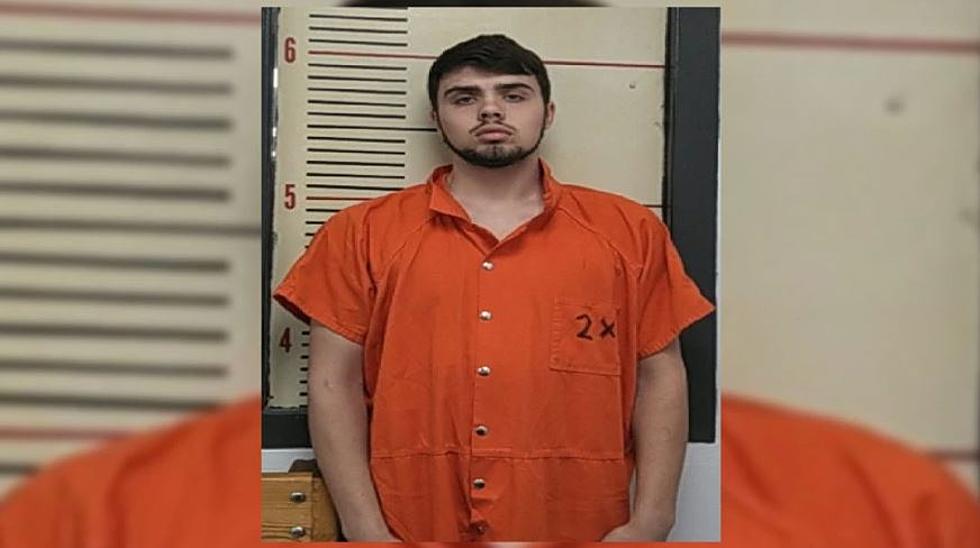 Van Zandt County Teen Indicted By Grand Jury In Fatal Canton Wreck
Van Zandt County Sheriff
In December 2021 a Canton teen caused a wreck that had irreversible consequences for an East Texas family and himself. The, now, 19-year-old is facing a charge of manslaughter because of his actions on the road that fateful day.
According to reports from the Texas Department of Public Safety, Victor Medina had intentionally swerved into the lane of oncoming traffic trying to scare another driver, after he recognized the vehicle. While doing this, both vehicles made contact, nearly head-on, causing a wreck that killed 18-year-old Taylor Raper of Canton.
Victor Medina was initially arrested and charged with manslaughter by the Van Zandt County Sheriff's Office. KLTV reports that on March 25th, a Van Zandt County grand jury issued an indictment against Victor Alfonso Medina of Canton, charging him with manslaughter as a result of this wreck. He is currently waiting on a court date.
We previously reported on this incident in December 2021 that took place nearly 10 miles south of Canton on FM 1651. Medina had been traveling westbound on FM 1651 when he recognized the vehicle coming toward him to be that of Raper, who was traveling eastbound. He decided he was going to scare her by crossing over the centerline. After crossing over the centerline, Medina did not have enough time to correct and get back into his lane and that's when the left front side of each vehicle collided and crashed.
Three people were taken to the hospital that day and two got to go home, including Medina's passenger, Taylor Raper did not survive.
Look: Stunning 35-acre Canton Estate for Sale is an ETX Dream Come True
This lovely estate in Van Zandt county offers 5 bed/4 bath, library, multiple living areas, fishing lake, barn, outdoor living space, and is elegantly finished from top to bottom.
Property in Canton for Sale Looks Like Your Own Resort
This property currently for sale in Canton gives you everything you need for entertaining guests.
Dragonfly Inn is a Short Walk from First Monday Trade Days in Canton
The Dragonfly Inn in Canton could be the perfect stay for a weekend of shopping or just a girl's weekend away from the guys.