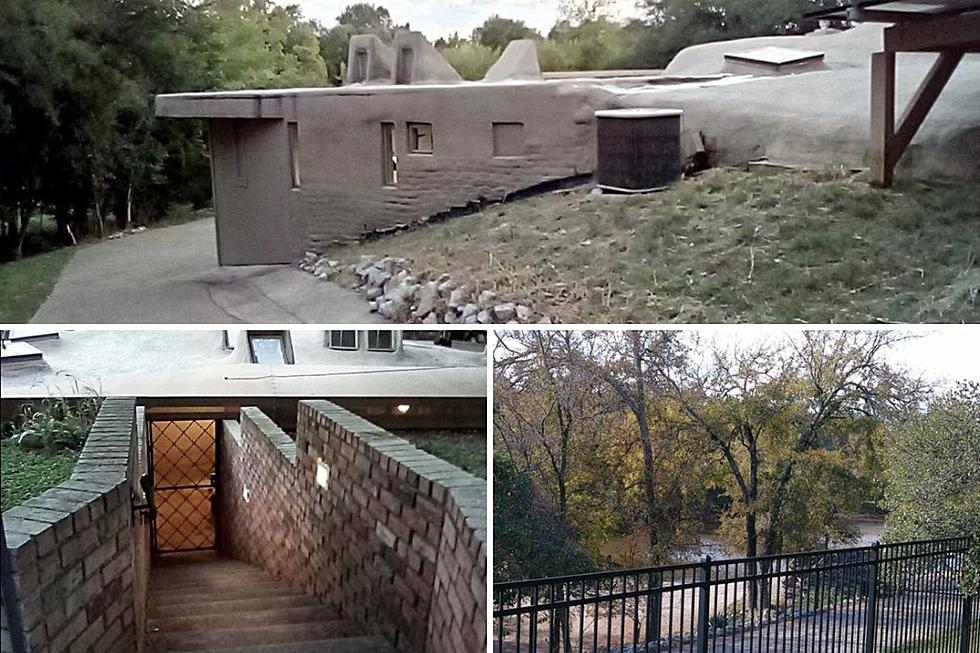 Unique Underground Bunker House Is Off Grid Capable In Salado, Texas
HAR.com
Approximately 50 miles north of Austin, Texas lies a home that is partially submerged below ground that is for sale in Salado, Texas. This unique concrete home is off-grid capable, extremely helpful in managing indoor ambient temperature, and is pretty safe from high wind and possible tornado damage.
Being partially underground, this home is less susceptible to damage from severe weather because of its low profile to the earth. That's just one of the benefits of owning 851 N Ridge Road in Salado. This home sits on nearly an acre of land and is surrounded by an incredibly picturesque, heavily wooded hillside.
The original owners had this unique bunker-style house with a southwestern feel custom-built in 1980 after falling in love with Santa Fe, New Mexico. The two-bedroom, two-and-a-half-bath home is a little over 2400 square feet and is listed for $425,000.
This house is equipped to live off the grid.
One of the huge selling points of this home is the seasonal stream that appears below the home and the views of a pond. If you're going off-grid, this home is equipped with solar panels (without batteries though), two water well water storage tanks, three buried propane tanks, and two rainwater tanks.
Before selling the property, the current owners plan on replacing insulation below the roof, and skylights and putting a white reflective silicon roof on the exposed portion of the house. However, dealing with a home built in the 80s there are some other upgrades and updates you'll most likely want to do to this place.
So if you're looking for a house for any weather and possibly for off-grid living, this could be your place!
Unique Underground Bunker House Is Off Grid Capable In Salado, Texas
This is a unique and amazing one-of-a-kind partially submerged earth-type concrete that is off-grid capable that is sitting on a little less than an acre in Salado, Texas.
East Texas Restaurants That Have Closed Over The Last Year
These unlucky 13 restaurants are no longer with us.
Spend A Night In These West Texas Silos That Are Now AirBnB's
The Hub City Silos in Lubbock will have its grand opening on March 12.
This Funky Texas Pyramid Home Is For Sale
For only $80K, you can "sleep like an Egyptian" in this weird West Texas home for sale.