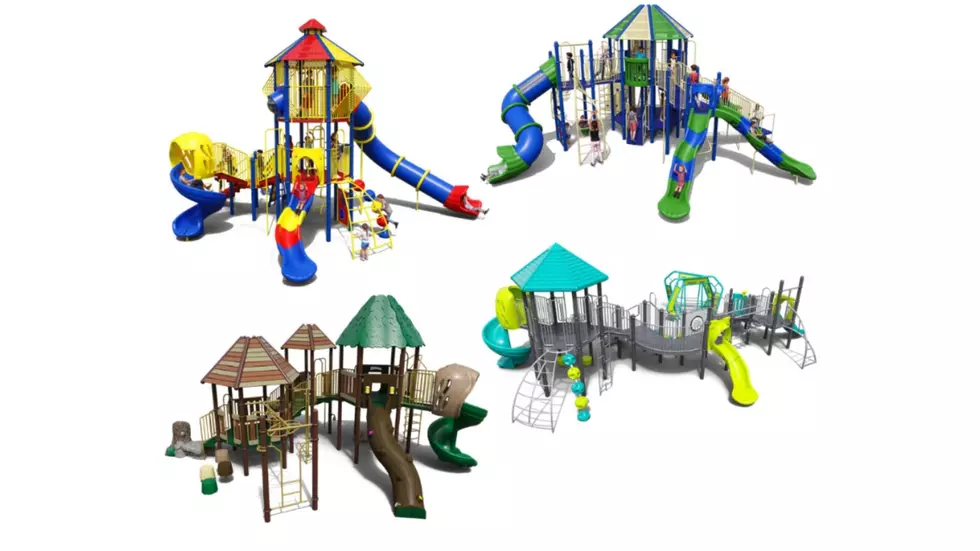 Tyler Parks & Recreation Wants Your Input on New Playground
Tyler Parks and Recreation
New playground equipment will be added to Tyler's Emmett J. Scott Park soon. But first, Tyler Parks and Recreation wants some input from your kiddos.
Enter your number to get our free mobile app
Tyler Parks and Recreation are looking for your kids to vote on which new playground equipment will be set up. They can go to the new Tyler Parks and Recreation Facebook page to make their vote. Your kids will be able to see the four playgrounds that are in the running and pick which one is their favorite. See them below.
They all look like they'll be a blast. Show them to your kids and then go to surveymonkey.com and have them make their choice. That's it.
A new playground is not the only entertainment being added to the park; a new basketball court, sidewalks and pavilion are a part of the renovations. No date has been set as of yet for when the park will open.
If you want some further details, call Tyler Parks and Recreation at 903-531-1370 or visit their website or new Facebook page.
OH NO WE DIDN'T: 12 Photos That Prove That Alpacas Are Cuter Than Llamas