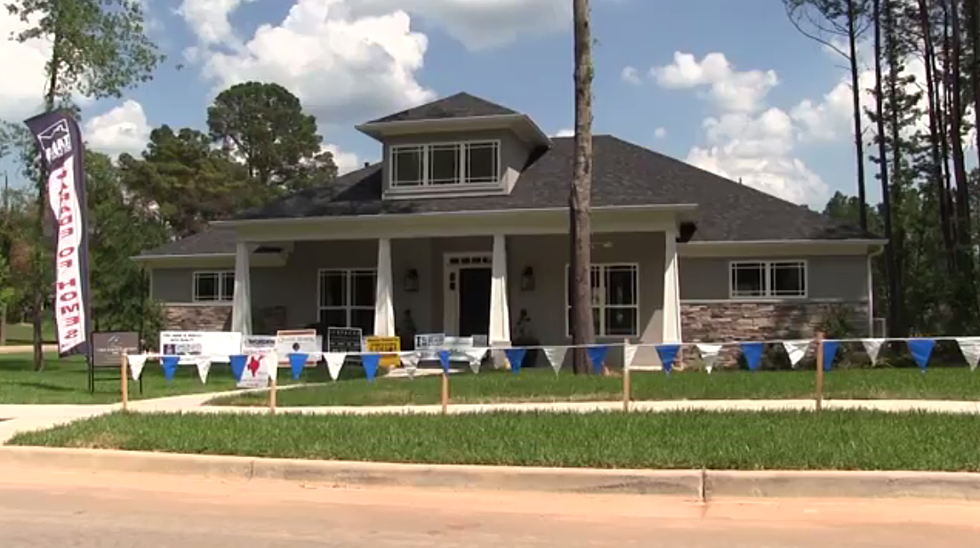 Tyler Area Home Builders Show Off New Designs During The 2017 Parade Of Homes
TylerArea BuildersAssociation Via YouTube
Whether you're planning on purchasing a new home, building or thought about updating your current home, attending the 2017 Parade of Homes in Tyler will definitely give you some inspiration and get the creative process going! The Tyler Area Builders Association will be showcasing their latest home designs June 3rd through the 11th during the 2017 Parade of Homes.
Beginning Saturday, June 3rd you may tour 39 new homes spread out through Tyler and surrounding areas getting great ideas for your home. For the past several months Tyler area home builders have been busy creating some truly exceptional homes decked out with the latest in technology, green building materials and processes, outdoor living trends, interior design, decorating trends and more!  No matter what style of home you prefer, all types will be on display - like a Tudor, farmhouse, mid-century modern, traditional and more.
Tickets for the 2017 Parade of Homes are just $10 for adults and $5 for children under 12. Portion of the ticket price will benefit the Make A Wish foundation, Children's Miracle Network and Kingdom Life Academy.  Tickets for the parade may be purchased through the TABA office on Grande Blvd. or at any of the homes along this years' parade route.  Check here for those locations including additional non-parade ticket locations.
You can view these homes and get inspired:
Saturdays 10 am - 6 pm
Sundays 2 pm - 6 pm
Monday - Thursday 5 pm - 8 pm
Friday 3 pm - 8 pm
For a listing of homes and ticket locations check out Tyler Area Builders Association website.