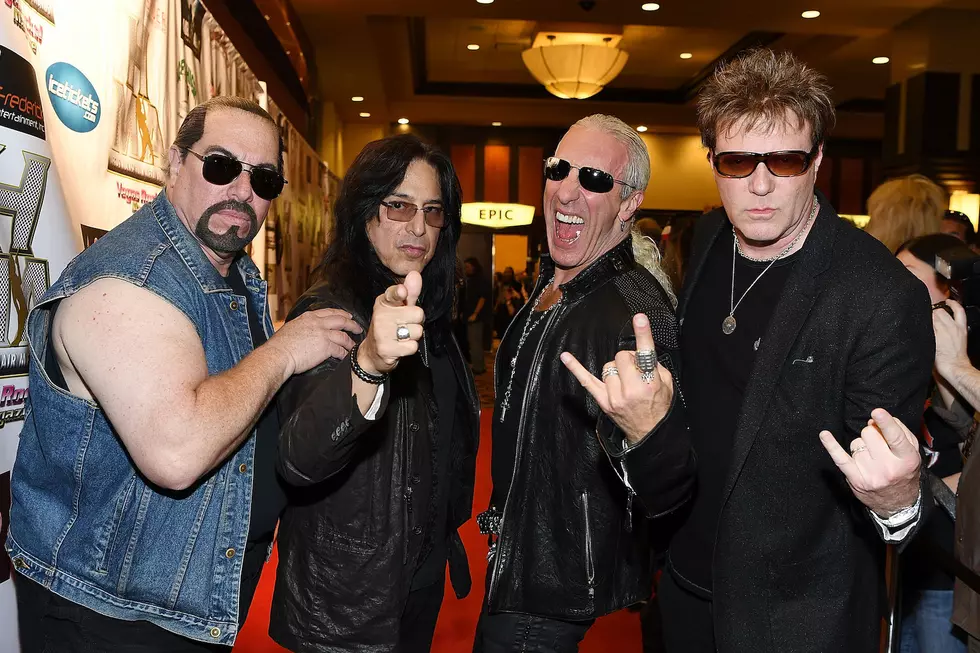 Twisted Sister Reveal Who Will Play Drums at One-Off 2023 Reunion Show
Denise Truscello, Getty Images
UPDATE: Mike Portnoy will be the drummer for Twisted Sister when they take the stage at the Metal Hall of Fame ceremony. Portnoy was already scheduled to present the band at the ceremony along with Steve Vai, and he confirmed to the Chuck Shute Podcast that he will be playing with the band. Portnoy previously played with the group on their farewell tour after the death of AJ Pero.
Twisted Sister called it a career as a touring band in 2016, but the group's members will strap on the instruments one more time later this month when they are inducted into the Metal Hall of Fame.
It was previously announced that Twisted Sister would be one of this year's inductees, with Steve Vai and Mike Portnoy would be on hand to induct Dee Snider, Jay Jay French, Eddie Ojeda, Mark Mendoza and late drummer A.J. Pero during the ceremony. But now it appears that the band's members will actually perform at the ceremony as well.
Ojeda teased the news on social media, commenting, "Looking forward to our induction into the Heavy Metal Hall of Fame on Jan.26th 2023 in LA," with that message soon being followed by Snider's response, "Looking forward to playing together for the first time since 2016...especially the rehearsal!" It is not known who will be handling drums for the Jan. 26 performance, which is taking place at The Canyon Club in Agoura Hills, California.
In March 2015, the band's longtime drummer A.J. Pero died of a heart attack. A month later, the group announced plans to play their final tour dubbed "Forty and Fuck It," with Portnoy sitting in behind the drumkit.
The group enjoyed their biggest success with 1984's Stay Hungry album, which spawned the hits "We're Not Gonna Take It" and "I Wanna Rock" that also made the band MTV music video stars. The album has been certified triple platinum in the U.S.
The 2023 edition of the Metal Hall of Fame will also see the inductions of guitarist Chris Impellitteri, influential thrash band Raven and Foreigner vocalist and solo artist Lou Gramm. Tickets are available at this location.
Top 30 Hair Metal Albums