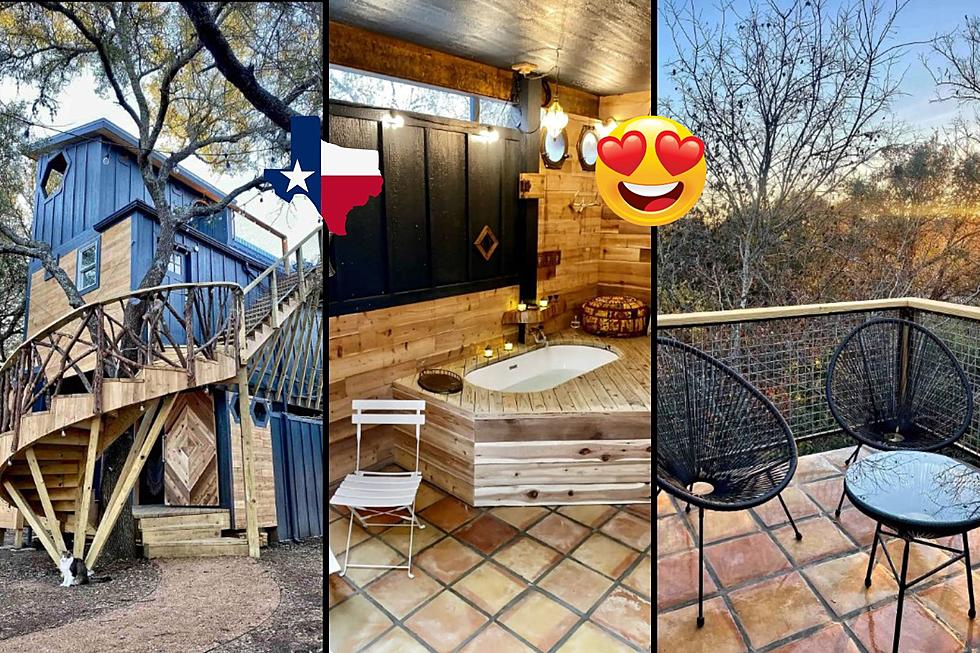 Unique and Fun Treehouse Rental in Gorgeous Fredericksburg, Texas
Airbnb, Canva
After a long few weeks at work, I was thinking about an extended weekend getaway for me and my wife. While working is a necessity to pay the bills we also live in the beautiful state of Texas and there is a lot to see and explore so I wanted to check out some vacation rentals that are within a few hours that would be a nice place to relax and I think I found the perfect place in Fredericksburg, Texas. 
Just about everyone knows about the natural beauty in Fredericksburg, it's in the heart of the Texas Hill Country. There is so much to do and see outside and lots of great restaurants to enjoy in the area as well. If you're looking for a place to stay while you visit the Hill Country, you might want to look into this very cool looking Acorn Treehouse at HoneyTree Farm. While I have never stayed there myself, I found it online and it looks like the perfect combination of fun and relaxation.  
Not Meant for the Whole Family
While I'm sure the kids would love the look of the helical staircase this probably isn't the place to bring all the kiddos. In fact, the rental page for this place says it's meant for only 2 guests to stay and there is just one bedroom and one bathroom. This seems like the perfect adult getaway but know when I was looking for a weekend in the summertime the cost was $500 per night before the cleaning fee and Airbnb service fee taking the total to $1,226 for 2 nights. 
Nice Special Occasion Getaway
This place is unique and special so it's going to cost more than a normal hotel room, but you will enjoy this unique experience so much more. Just look at the photos of this really fun looking rental in Fredericksburg, Texas. 
Awesome Treehouse Airbnb Rental in Texas
This Texas Hill Country rental looks so relaxing!
9 of the Best Camping Spots in Texas
Get Outdoors! Here is a look at some of the best places to go camping in the great state of Texas!