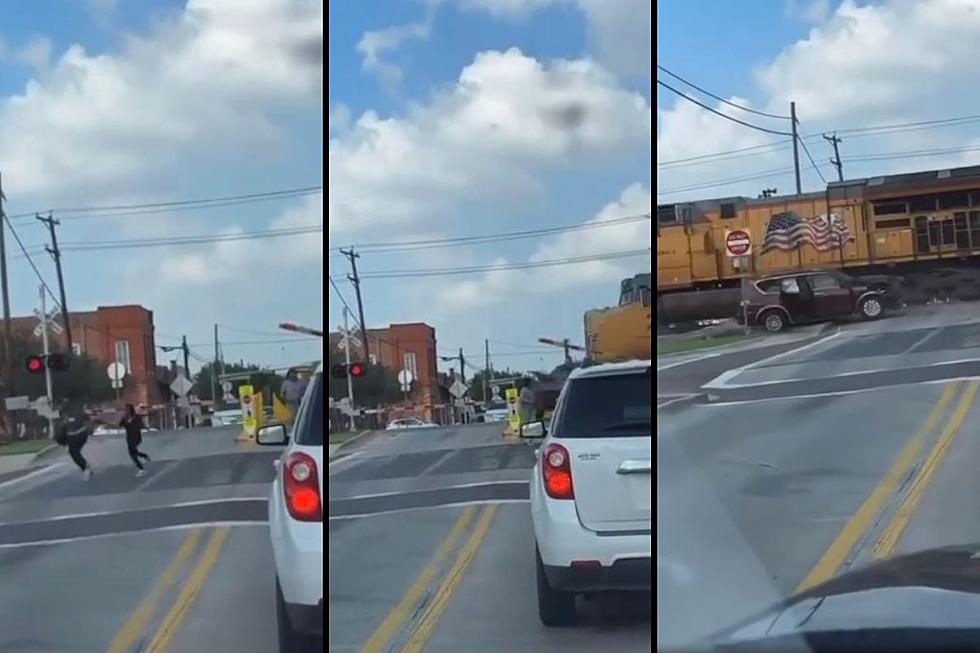 Crazy Video! No Injuries as Train Smashes a SUV in Forney, Texas
Photos courtesy of Cody & Troy Atchley
It seems like we are all so busy, we're always in a rush to go somewhere or do something. But this video will hopefully show you that being in a rush can put your life in a danger. This video is also a reminder that our vehicle does not make us invincible. If nothing else, the video below of a train smashing into an SUV in Forney, Texas should be a reminder to all of us to be as safe as possible especially when we have family in the vehicle with us. 
The first time I saw this video was on the Dallas Texas TV Facebook page, then I reached out to the people who captured the video Cody & Troy Atchley, my jaw hit the floor as they told me about the incident. I couldn't imagine that a family almost had a horribly tragic accident as their vehicle was on the train tracks and a train was quickly approaching. The video is short, only 13 seconds long, but as you would expect the train smashes the SUV and pushes it out of the way like it was nothing at all. 
The Scariest Part of the Video
The most alarming part of the short video clip is watching the adult female get the child out of the vehicle just seconds before the train made impact with the SUV. If they were 5 seconds slower this could have become a fatal accident. 
Thankfully No One Was Injured
We are very happy to report that no one was injured. But watch this video and you will see how lucky this family was to walk away just losing their vehicle. 
Train Caboose Airbnb in Baird, Texas
His is a perfect romantic retreat for you and your spouse in Baird, Texas
Texas House With Huge Train Set in Backyard
This million dollar home in Texas has a backyard that is one of a kind.