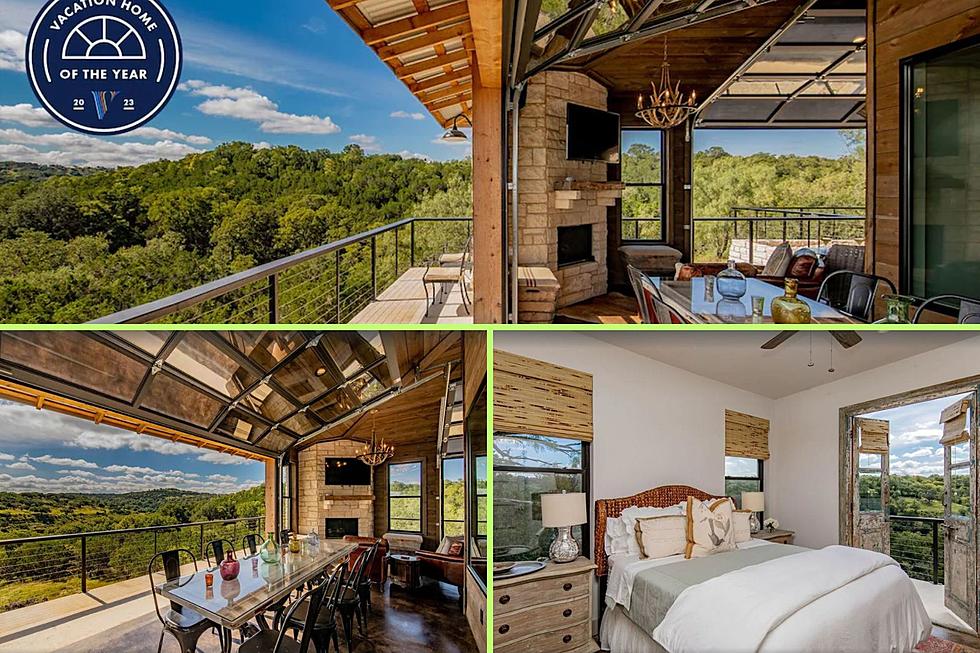 6th Best Vacation Rental Home in 2023 is in the Texas Hill Country
Vrbo Host: Walker Luxury Vacation Rentals
It's not exactly a surprise to see unique and really cool vacation rentals, it has become a big source of income for many people around the world. There are different themed vacation rentals, some catering to romantic getaways, others being large and could even host a family reunion. There really are rentals for everyone. With so many options it's really excited to find out that Vrbo one of the top vacation rental websites just named the Hill Country Riverfront Oasis in the Texas Hill Country the 6th best vacation home for 2023. 
How on earth would someone even make this list? That's a good question and there were some strict criteria when coming up with the list of the best rental homes. Some of the criteria included having a minimum of a 4.9 rating, a minimum number of reviews, the host must have "Premier Host" status, fantastic amenities being offered, and areas throughout the rental for friends and family to enjoy time together. You have to check out the photos of the rental below that checks all of these boxes. 
Details on the Hill Country Riverfront Oasis Rental Home
The rental is located in Dripping Springs, Texas. It comes with 3 bedrooms, 2 bathrooms and is a total of 2,150 square feet. One night in this gorgeous rental will cost approximately $418 per night.  
What Truly Sets This Rental Apart
In my opinion, the reason this rental ranked so high is the stunning views that it offers. The pictures below are almost breathtaking, which will make you want to rent this place to see if for yourself. 
Let's have some fun looking through all the photos. 
6th Best Vacation Home for 2023 is in the Texas Hill Country
This beautiful home is one of the best according to Vrbo, the views are stunning!
Unique Home for Sale in the Lovely Texas Hill Country Even Has a Secret Elevator
This unusual, very eclectic Texas home offers an income opportunity, too. And is that a secret elevator? Um, YEP.