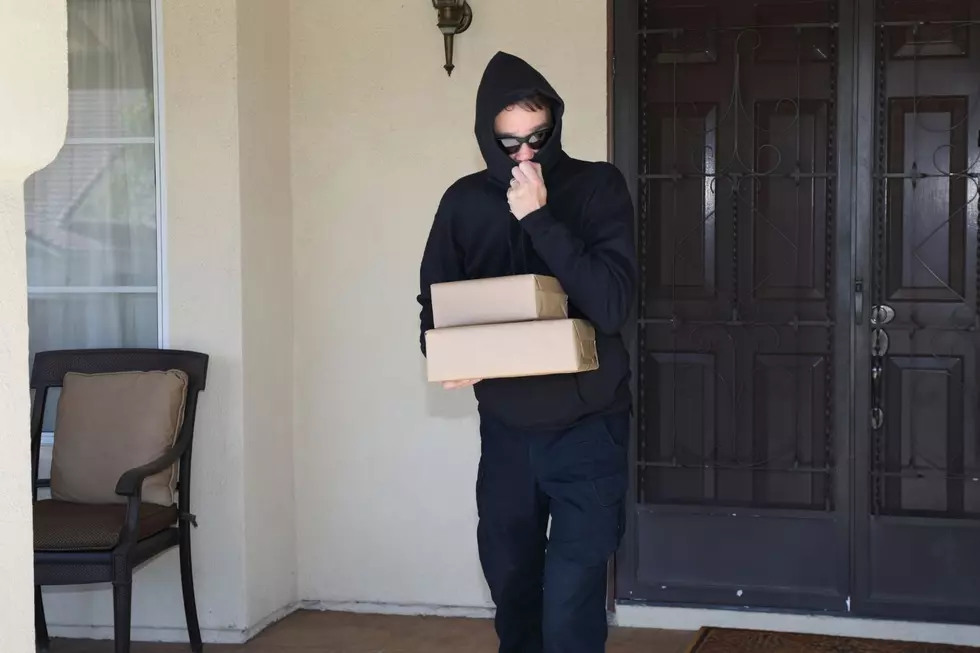 Ugh, People Are Desperate, We Need to Watch Out for Porch Pirates
Canva
The holidays are quickly approaching and that means it's about to be the most wonderful time of the year. It's so much fun getting together with friends and family, but it's also that time of year where we need to be looking out for our neighbors. As more and more gifts are being dropped off at homes this year, porch pirates are going to be looking for those packages. 
What boggles my mind is that many of these porch pirates are well aware that lots of people now have those video doorbells, but that doesn't stop them from attempting to take a package that doesn't belong to them. Which just goes to show you how desperate people are, which is sad, but no one should be resorting to crime. 
What Can You Do To Avoid Being a Target for Porch Pirates
Obviously, keep checking any tracking information for orders that you place. That way you don't have boxes sitting outside your door for everyone to see. Also, just keep an eye out for your neighbors. If you see a vehicle that looks out of place in your neighborhood, keep an eye on it. There is a chance it could be nothing at all but nothing wrong with being cautious.  
Don't Have Your Packages Shipped to Your House
Last year I had a coworker that was telling me that she likes to have packages sent to our work and not her home. That way nothing was stolen, and kids weren't trying to figure out what was inside. I thought it was a clever idea, you might want to give it a shot.  
LOOK: The top holiday toys from the year you were born
With the holiday spirit in the air, it's the perfect time to dive into the history of iconic holiday gifts. Using national toy archives and data curated by
The Strong
from 1920 to today,
Stacker
searched for products that caught hold of the public zeitgeist through novelty, innovation, kitsch, quirk, or simply great timing, and then rocketed to success.
14 Must See Christmas Light Parks In Texas
If you're traveling anywhere in the state of Texas this Christmas, there is a good chance there is a drive-thru Christmas light park near your destination, like these:
Images do not depict actual park and are for display purposes only.
The 12 Best Holiday Movies On Netflix Right Now