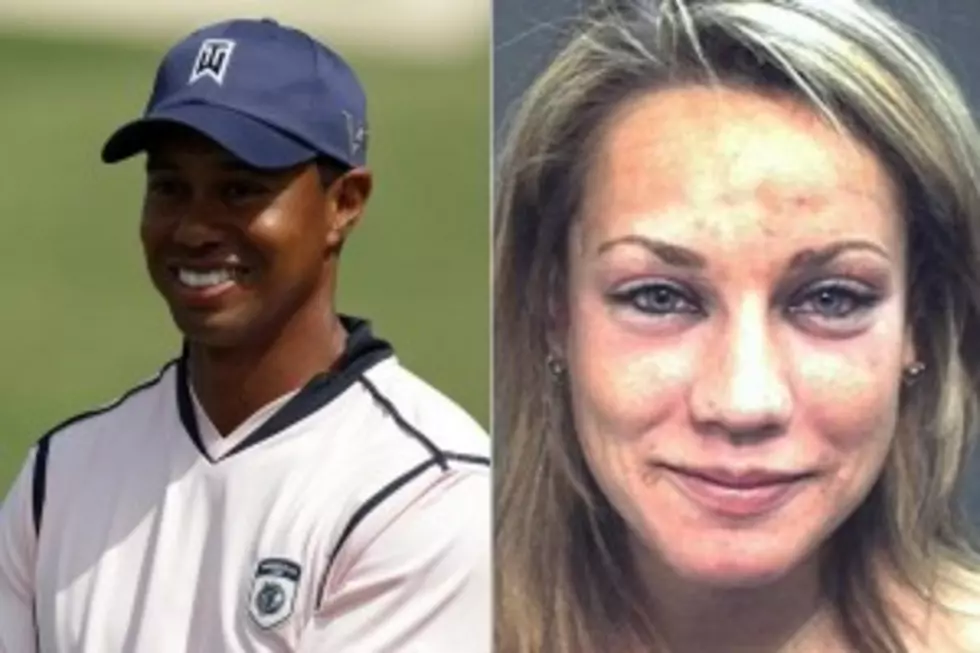 Tiger Woods Allegedly Dating 22-Year-Old With Arrest Record
Tiger Woods is apparently back on the dating scene.
According to the Daily Mail, the disgraced golfer is now dating Alyse Lahti Johnston, a 22-year-old (yep, 22) student from Cleveland, Ohio. The relationship has reportedly been going on for a few months now, and sources say Woods -- who is 13 years Johnston's senior -- is "smitten" with her.
How the couple met is a little vague (a source claims they met through her stepdad), though Daily Mail does offer a brief look into her spotty past, which includes a DUI arrest late last year in Orlando, FL, that was later reduced to an Improper Change of Lane charge before the case was officially closed in January.
The report also says that Johnston is currently attending Northwood University's West Palm Beach campus, conveniently located near Woods' $60 million home, and has an apparent interest in golf (natch).