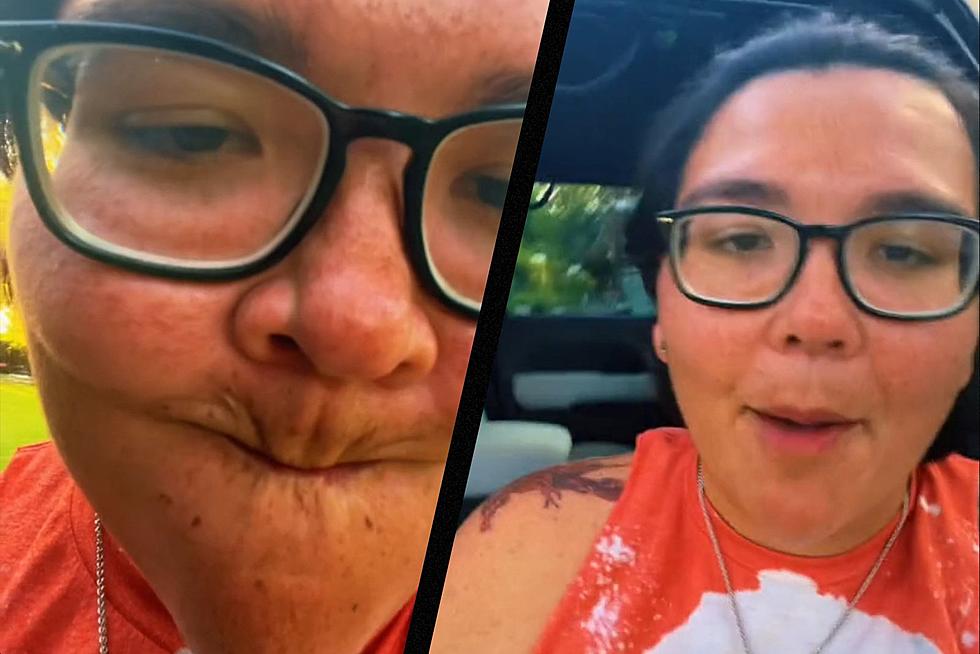 See This Hilarious Texas Vanity Plate Fail
@mrs_tink via tiktok/canva
TikToker Christina Haley in Texas City/La Marque/League City area.
The black vanity plate didn't turn out as planned.
See the hilarious result!
If you have ever had a cherished vehicle and some extra cash laying around, you might have thought about getting a vanity plate. I've never done a completely personalized plate because I know this very same thing would happen to me.
TikToker Christina Haley lives in the Greater Houston area and was proud of her recent black vanity plate for her black Jeep. I love it when everything matches, and she hit it out of the park.
She even used her TikTok handle for the vanity plate. You should follow Mrs_Tink online because she embodies all of us Croc-wearing, Jeep-driving, bingo hall-visiting, Buc-ee's loving Texans.
This Vanity Plate Fail In Texas Is Starting To Go Viral 
Haley has a lot of followers on TikTok, and I think she is going to get a lot more after seeing this video. She was so proud of her vanity plate.
It wasn't until she showed her friends that she realized she had played herself.
You might have guessed by her TikTok handle mrs_tink what the outcome of that plate would be. Now she is living her best life in her new role as Mr.Stink.
I am amazed that the Texas DMV even let her get away with it. Especially after you run it all together and take out the punctuation.
Here is a bunch of other license plates that the Texas DMV did not approve that should have made the cut.
Texas DMV Denies These Personalized License Plates
Vanity (or personalized) license plates on vehicles can be fun and whimsical. Some owners get very creative when it comes to the right combination of letters and numbers to get their message across in those precious seven characters or less. However, the State of Texas didn't approve the requests to have these personalized plates printed.
Over 5000 Personalized License Plate Requests Denied By Texas DMV In 2022
Out of 5000 personalized Texas license plate requests in 2022, these 26 were denied by the Texas Department of Motor Vehicles.