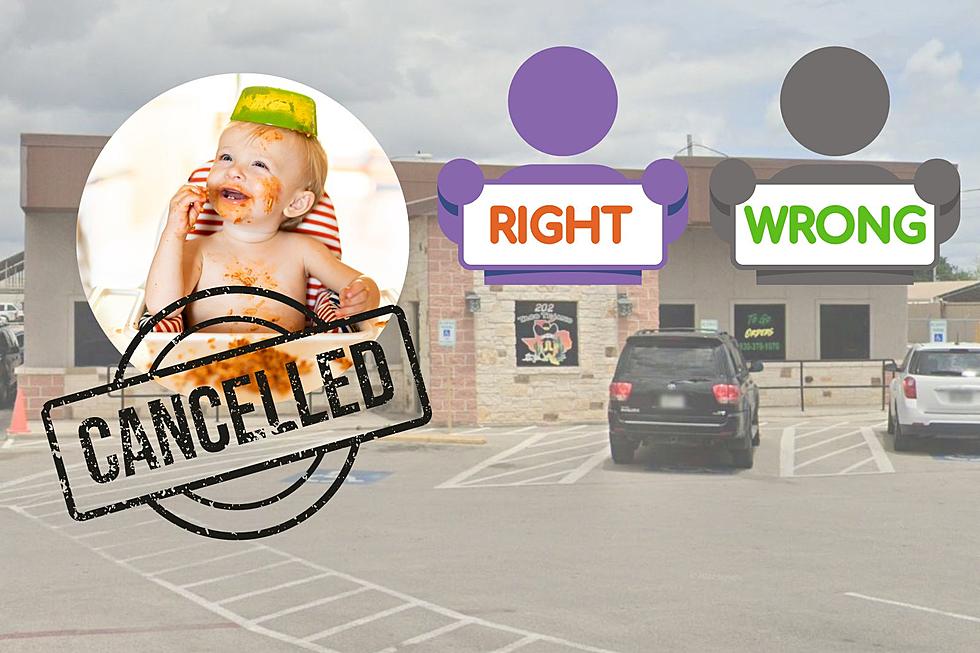 Family Denied Service at Restaurant in Seguin, Texas Due to 'Messy Kids'
Canva
Let me start by saying that working in food service is not easy. My dad was a restaurant manager for 30 years and my first job was as a host at a restaurant. It taught me so much and I'm glad I had the experience, but I would never go back to that work if I could avoid it. Now in the same breath I want to say that parenting is not easy, and kids make a mess, it happens. With that being said, recently there was a Tex-Mex restaurant in Seguin, Texas that recently decided to deny one family service due to their 'messy kids'. Obviously, this is getting a lot of attention but who is right and who is wrong? 
According to My San Antonio, Selena Palomares and her family wanted to stop into Taco Tejano for some food, they had been going there for 15 years. She went with her mother and her two daughters ages two and three. Selena was getting her kids ready to go inside and her mother had already entered the restaurant, but quickly exited. The staff told her that they weren't welcome there because "the kids make a mess and they don't clean up after them." 
Instead of a Discussion This Went to Social Media
I think most people would have approached a manager about this decision, but Selena said she felt embarrassed, so she went to social media. Taco Tejano then decided to add gas to the fire by making a Facebook post promoting t-shirt sales with the joke "Get your Taco Tejano t-shirts (where kids are not welcomed, just kidding).  
Who is Wrong in This Situation?
Having been on my hands and knees picking up after kids at my former restaurant job, I must take the side of the restaurant. There must have been some extreme stuff that took place for a restaurant to refuse service. Although I think both sides of this story should have sat down and talked about the issue and not taken it to social media. What do you think? 
Top 14 Exotic Animals That You Can Legally Own in Texas
Texas has an estimated 7.2 million dogs, more than any other state, this according to the American Veterinary Association. Safe to say, dogs are a Texan's best friend. But perhaps you're interested in branching out a bit and adding a less common exotic pet to your home.
Granted a few of these exotics are regulated and will require permits.
20 Cheapest Universities in the State of Texas
If you're looking for a less expensive college in Texas this list should point you in the right direction.