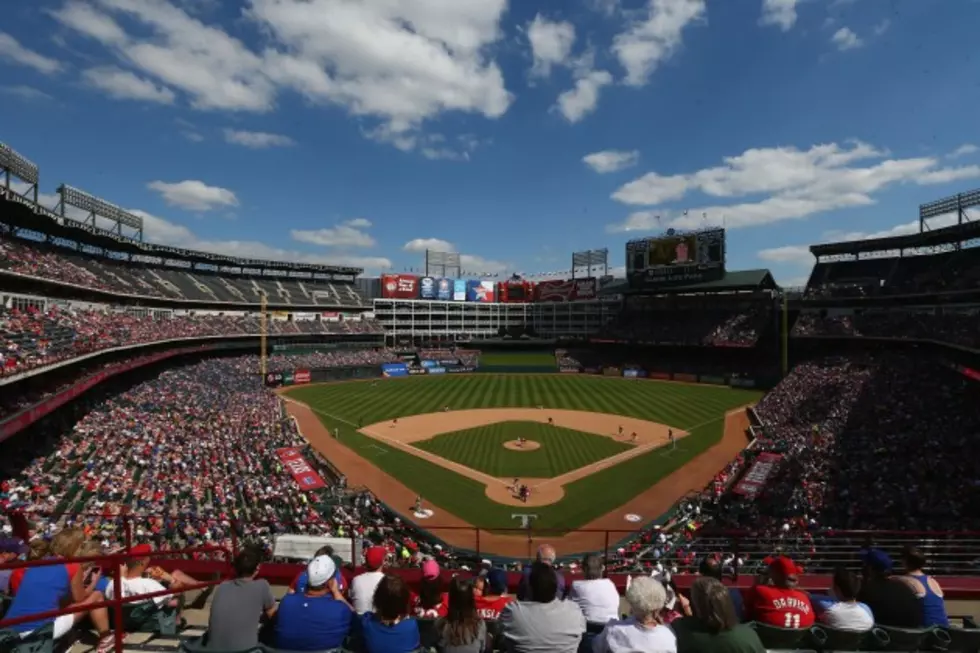 Texas Rangers Add New & Crazy Food Options to Stadium Concession Stands
Photo by Ronald Martinez/Getty Images
The Texas Rangers have a long tradition of outlandish ball park foods, including a 26-inch hot dog, State Fair fare like chicken fried corn on the cob and player-themed items like the "Holland Hot Tot-chos."
But as the players ramp up their play for the postseason, so did the Texas Rangers concession stands at Globe Life Park in Arlington, Texas.
When the Rangers come home for game 3 and game 4 (if needed), the fans will be able to enjoy delicacies that are only described by excessive use of superlatives, drool and the dreams of a stoner.
The first concoction is a dessert corn dog that has replaced the beefy dawg with a brownie covered in Rice Krispie crust. It's then deep-fried in funnel cake and laced with syrups to mimic ketchup and mustard.
On a scale of one to awesome, this is 'that time Josh Hamilton hit four home runs against Baltimore.'
The second dish, I cannot even. Literally cannot. Even. It's what looks to be a pretzel bun and a summer sausage-sized hot dog stuffed with mash potatoes, mac and cheese and brisket. What?
The kickstand of fried bacon on a stick alone is enough to put this on the scale of one to awesome as 'when Neftali Feliz struck out Alex Rodriguez to go to the Rangers first World Series ever.'
This one is where the wheels fall off a bit. This is the kind of meal that you would be served if you were locked in the basement of a deranged clown.
Nothing about this cotton candy hot dog sounds good. Coming from a guy who loves to combine sweet and salty, on the scale of one to awesome, this one ranks 'Lance Berkman's face when everyone was celebrating a walk-off.'
The last one, and also most likely to be tried at home, is the Cheetos Nacho bag. This one is just awesome. Cheetos are great. Nachos are great. They only get better together, and since you are eating these with a fork (presumably) you eliminate the orange, dusty residue left behind from the Cheetos.
On a scale of one to awesome, this one lands as 'Bengie Molina hitting for the cycle.' If he can do it, it seems much more attainable for you to do it, much like these Chee-chos.
Texas Tech tailgating pictures