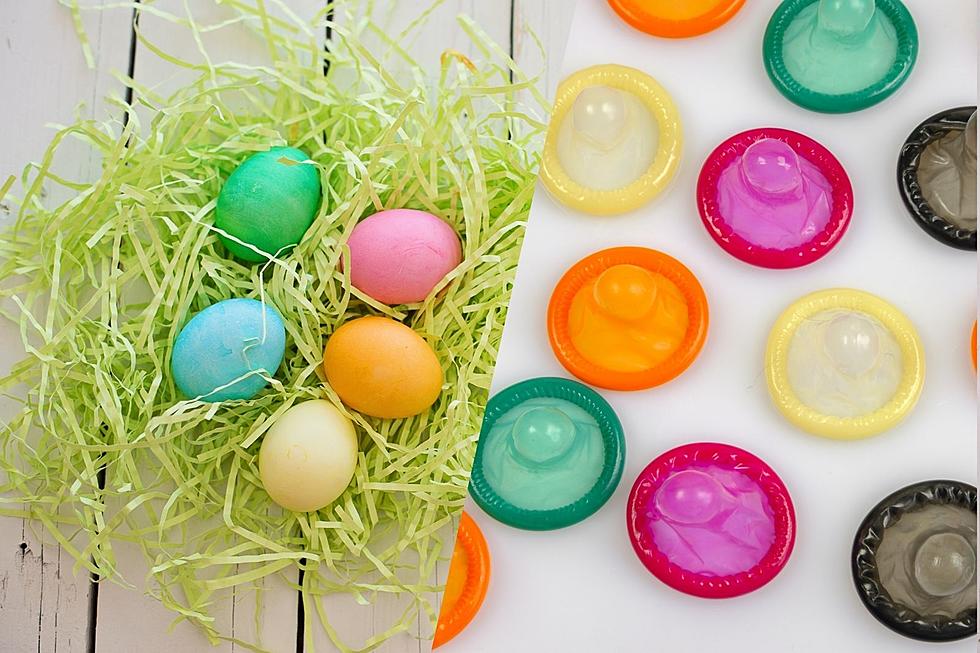 Texas Parent Dressed As Easter Bunny Gives Kids Eggs With Condoms
Canva
Well this is a weird and wild story as we celebrate Easter this weekend. Parents at a Texas school district received a letter about a weird incident at an elementary school and I'm sure they have just as many questions as we do about how something like this could happen.
This Crazy Story Happened At An Austin, Texas ISD Elementary School
According to KVUE, parents of students at Gullett Elementary School which serves students in pre-K through fifth grade, received a letter from the school's Principal Tommy Thompson that stated that on Thursday, as school was being let out for the day, a parent of a student of the school, dressed as the Easter Bunny and began handing out Easter eggs to kids.
You Might Ask, "That Doesn't Seem Like A Big Deal", Just Wait.
You may think this sounds like a fun parent just spreading some "easter cheer" but the problem was, for starters, no one authorized the parent to give out anything to students, and the other problem was, while some of the eggs contained candy, some contained UNOPENED CONDOMS.
Sounds Like Somebody Got Their Baskets Mixed Up
The letter went on to add that the parent's actions were not part of a planned or sanctioned event and school leaders talked with the parent about the "inappropriate nature" of their decision. Considering how "conservative" Texans front "attitudes" are towards kids and sex (you know some districts are working to ban books about sex from libraries), I'm surprised no one had the parent arrested. But then again, this is a story from Austin so there's that.
Here's The Letter To Parents:
This afternoon during dismissal, a Gullett parent visited campus dressed as the Easter Bunny and handed out plastic eggs. Some of those eggs contained candy, and some students were also given unopened condoms.
Please know that this was not a planned event, nor sanctioned by the school, and we have spoken with the parent about the inappropriate nature of their activity. We value parent participation and always request that you work with campus staff to best support our students.
If you have any questions or concerns, don't hesitate to contact me at 512-414-2082.
Thank you,
Principal Tammy Thompson
Gullett Elementary School
---
A Play By Play Of This Goofy Would Be Robbery In Houston, Texas
Frame By Frame Of Cyclist Getting Hit By Car
These Waterparks Provide A Splashing Good Time For East Texans
As the heat begins to bake East Texas, you'll find some relief from the heat and humidity at these nearby waterparks.