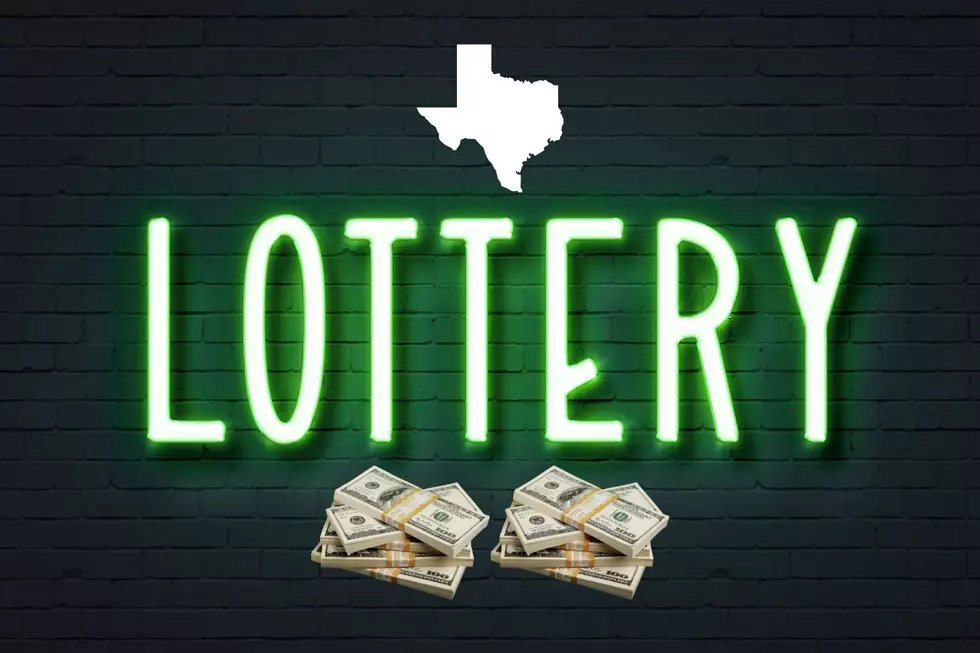 Feeling Lucky? The Texas Lottery is on Fire in the Month of June
Canva
Most of us would agree winning a lottery jackpot would be a dream come true. While money wouldn't solve all of our problems it sure would help. While it's been a while since I have bought some lottery tickets, but I'm going to have to get back in the habit seeing as how the Texas Lottery games are hot right now, there have been some big payouts in the month of June so far. The biggest payout was $17.75 million dollars with the winner living just outside of Houston, Texas. 
The big win took place on Wednesday, June 1st with the Texas Lottery jackpot winner purchasing a ticket from a Murphy USA convenience store. If you're wondering where specifically the winning ticket was sold it was on Dixie Farm Road in Pearland, Texas. The big winner decided to take the cash value option that means just shy of 12 million dollars before taxes. 
The Texas Lottery Cash Five Game is HOT Right Now Too
While I have seen the logo for the Cash Five game before I've never actually purchased a ticket for that game but after all the winners this month, I might have to test my luck. There have been 4 top prize winners in the Texas Lottery Cash Five game so far this month.  
$25,000 Cash Five Winner in Mesquite, Texas
On June 7th there was a $25,000 winner for the Cash Five game who purchased the ticket at Best for Less on Pioneer Road in Mesquite. If you're wondering, the winning ticket was not a quick pick ticket. There was also 71 secondary prize winners for this specific Cash Five game each taking home $350. 
Feeling lucky? This might be the month that you win the big jackpot! 
Here Are 10 Amazing Facts That I Bet You Didn't Know About Texas
While it's true Ray Wylie Hubbard's song "Screw You We're From Texas" is steeped in irony, there is something undeniably extra special about the Lone Star State, so screw everyone else, right?
Check Out the Sleek and Modern Texas Longhorns Locker Room
Even though it opened in 2017, the Longhorns' locker room is still something to marvel at.
Texas Country Music Hall of Fame announces 2022 Inductees
The Texas Country Music Hall of Fame, located in beautiful Carthage, TX, has announced this years list of deserving inductees.