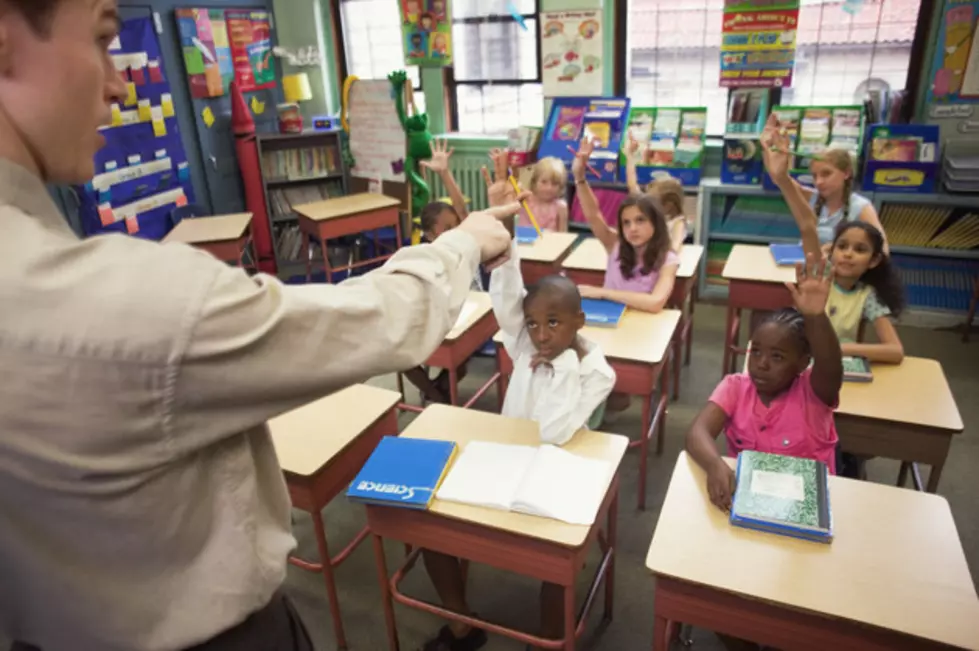 Texas Has a Major Shortage of Substitute Teachers
Creatas
If you're looking for a side hustle, now is a great time to check into becoming a substitute teacher, and pocket about $75 per day.
Why is there a shortage of subs? From everything I've read, it's pretty simple.  There are just too many holes to fill.
The job market is competitive, and people who might make great substitute teachers are being pulled toward other opportunities because the work at other businesses is more steady and can be more lucrative. If you can land a long-term gig as a sub because a teacher goes on maternity leave, then you're in business.  That can bridge the gap until you land another steady job.
Subs need flexible schedules too.  If you're on the list of potential substitutes you may get a call at 6 am asking you to report to work later that morning. If you've got kids to drop off and other appointments scheduled that day, it would be hard to drop everything and say yes.
How tough is it to become a substitute here?  NEA.org says, in Idaho, most school districts don't require certification to become a substitute teacher and the minimum credential is a high school diploma.
Longview school administrators have been vocal about struggles related to an overall shortage of teachers in the district, and they've been offering incentive pay to try to attract and retain the best ones.  Substitute teachers in Longview don't have to be certified, but they do have to attend an orientation to get started on the application process.
In Tyler, substitutes have to fill out an online application, and once approved, attend a training course before being assigned to a classroom.  The pay ranges from $60 to $85 for day-to-day subs, and long-term fill-ins can make more than $100 per day.
I asked my 9-year old what makes a substitute teacher great, and she said, "They help you get your work done and still have fun, and they don't get mad at you for wearing your jacket."  Hmm.  That last part will take another probe, but I'm gathering that subs who can keep control of the class while still keeping it light are considered the best, by the kids anyway.
Wanna try it?  I'm sure schools around East Texas would appreciate the help.