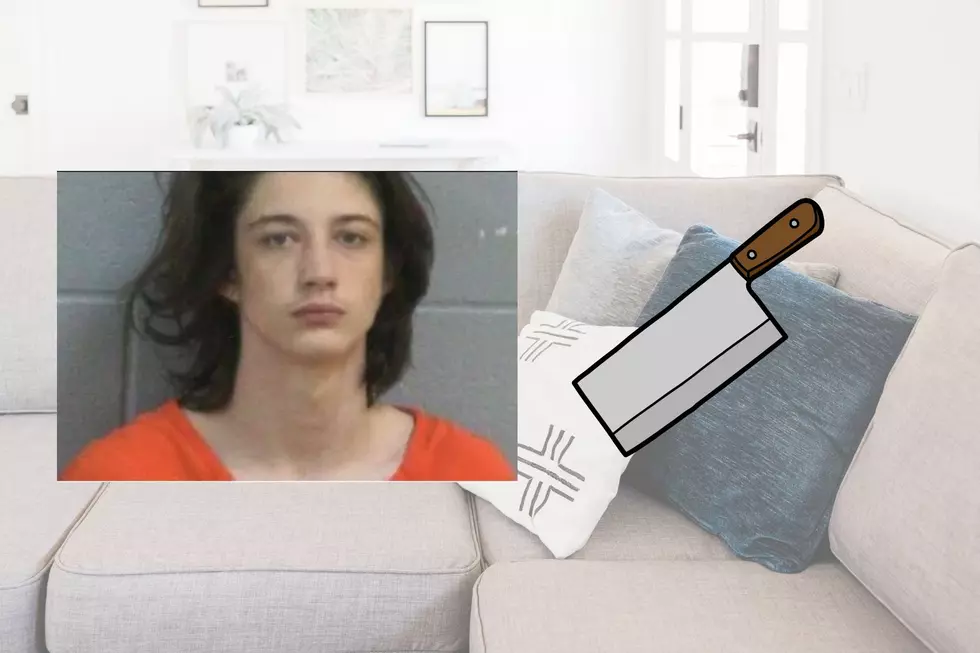 Wow! Texas Teen in Jail After Breakup and Threating Family Members
Midland County Sheriff's Office, Canva
When you're 18-years-old and you breakup with your boyfriend or girlfriend it feels like the world is going to end, most of us have experienced that pain. But in time the pain goes away and you find a new boyfriend or girlfriend to spend time with. Unfortunately, Bradley Johnson from Midland, Texas will be dealing with the consequences of his overreaction after a breakup for years to come.  
According to KMID, Johnson was charged with Aggravated Assault with a Deadly Weapon and Retaliation. According to the Midland County Detention Center website he is still is custody with a $60,000 bond combined for the two felony charges that he is facing.  
What Started the Argument With Family Members After the Breakup
After hearing about the breakup a family member approached Bradley to talk about it, and that's when things went really bad. He then grabbed a cleaver and began hitting the couch, causing damage with the sharp blade. Bradley's family mentioned that he threatened to "chop" them up while holding the cleaver. 
Bradley Johnson Confirmed the Threats With Investigators
Officers immediately put Johnson in cuffs upon arrival at the scene. When talking to him he said he "wasn't lying" when he made the death threats. He told officers, "When I get out bro, just know, I'm gonna kill the (expletive) out of them." We are glad to report that no one was injured throughout this stressful situation.
Bradley Johnson is innocent until proven guilty. There are no details at this time regarding the next court date for Bradley Johnson.
74 Arrested In Smith County Last Weekend Mainly For DWI And Possession
The following were arrested in Smith County, Texas from Friday, July 29th - Sunday, July 31st.
45 Arrested In Gregg Co. For DWI, Family Violence, Possession And More
Criminals do not take the weekend off. Those who drink and drive do not take the weekend off. Those who get upset and take their anger out on family members do not take the weekend off. Because of those incidents and others, Gregg County law enforcement was kept busy last weekend.
DWI Is Still A Huge Problem, 17 Arrested This Week In Gregg & Smith Co. Texas
These East Texans were arrested in Smith County and Gregg County for driving while intoxicated from June 13th - 16th.