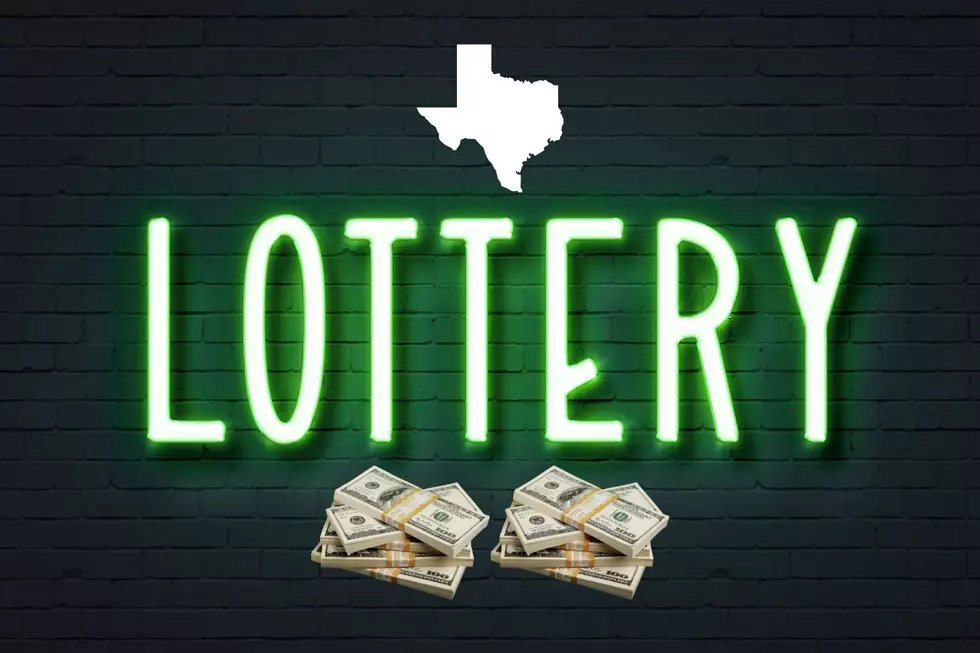 Somebody In Flint, TX Claims $1 Million Texas Lottery Scratch Off Prize
Canva
Somebody In Smith County Is Surely Thankful For The Newly Acquired "Wealth" Thanks To The Texas Lottery.
To be honest, I know you get super annoyed like I do when you're in a rush at the gas station and you just want to grab something quick but you're held by one of these "Lottery" folks who has to take their time perusing that many scratch offs in the hopes of picking the right one and striking it rich. While we may get annoyed by these folks, a few of them are apparently WINNING BIG from these tickets so maybe next time we're held up in line, maybe we should ask for some advice.
A Flint resident claimed a top prize winning ticket worth $1 million.
Someone in Flint is feeling GOOD after becoming a new "millionaire" thanks to a Texas Lottery scratch off ticket called "200X Cash Blitz". This was the second of four top prizes worth $1 million to be claimed in this game. 200X Cash Blitz offers more than $145 million in total prizes. Overall odds of winning any prize in the game are one in 3.68, including break-even prizes.
The Ticket Wasn't Purchased In East Texas Though.
Now before you think to start rushing your nearby lottery store, it must be noted that the winning ticket was purchased at Uncle's 130203, located at 6601 FM 307, in Midland, TX. The claimant elected to remain anonymous which is as always the smart thing to do to keep the new "cousins" and strangers away. Just as long as they don't buy nothing crazy.....you know like...
Love you T-Pain.....
Live Like A CEO: Texas Mansion Up For Auction
The former CEO of Radio Shack's Fort Worth estate is going on the auction block. Take a look inside before you place a bid.
A Home Straight Out Of A Horror Movie Is For Sale In Texas
If you love horror movies or all things "Macabre" then this is the perfect home for you!
Canton, TX Home on 96 Acres
If you're looking for some privacy in East Texas this is a fantastic option.