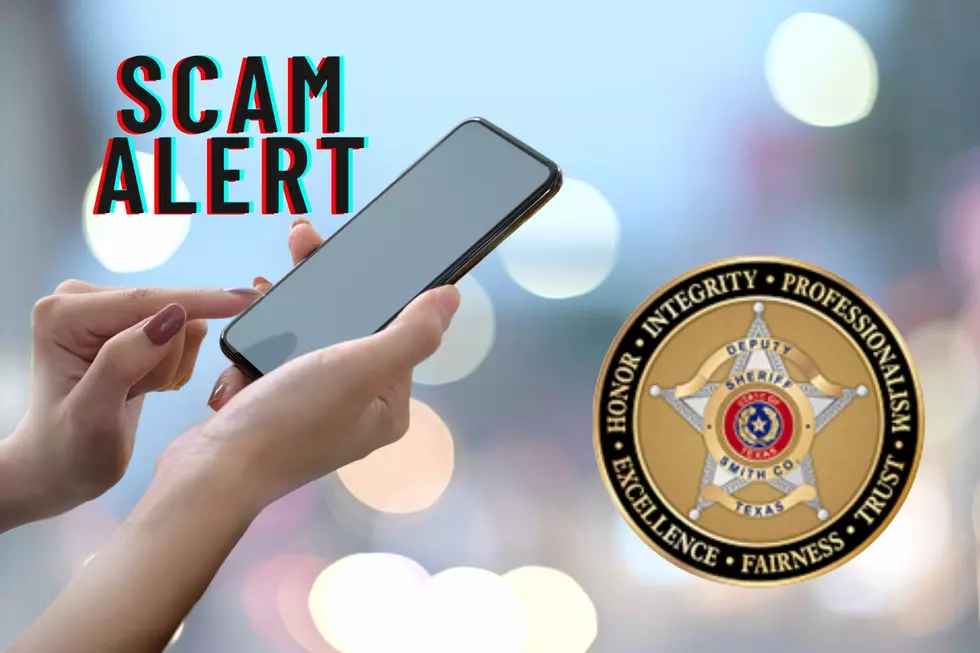 Smith County, TX Sheriff Shares Warning About Another Phone Scam
Canva
If Your Phones Caller ID says "Scam Likely", chances are it is. My thing is if yall KNOW its a likely scam, just go ahead and BLOCK the call for me...
Its pretty clear that no matter what kind of filters or "technology" they put in place to prevent it, scammers are gonna scam. You can expect that the scam rate is about to go up with folks getting back income tax returns and just as sure as we were thinking it, the Smith County Sheriff's Office sent us information about one that's going on in the area.
The Smith County Sheriff's Office has recently been made aware of a new telephone scam.
According a press release we received, a voice message was left on someone's phone identifying himself as Sgt. Justin Hall of the Smith County Sheriff's Office and they needed to call him regarding a legal matter. The person who received the message made the smart call after that and notified The Smith County Sheriff's Office to make a report.
Crazy Thing Is, There Is A Sgt. Justin Hall With The Smith County Sheriffs Office.
Often, scammers make up names but in this case, the person used a real cops name that works for the department which is rather alarming. There is a Sgt. Justin Hall employed with the Sheriff's Office, however, he had not called anyone leaving voice messages concerning legal matters.
All of these scammers are asking for some kind of monetary "fix" to some sort of fake legal matter such as failing to report to jury duty.
They tend to prey on the elderly and others who are vulnerable to scare tactics. Please understand that no representative of the Smith County Sheriff's Office will ever call you and demand money. If you receive a call like this and would like to verify its legitimacy, you may call the SCSO non-emergency number at (903) 566-6600.
Mugshot Monday: 25 People Jailed On Felonies In Gregg County
These people were jailed last week (January 09 - January 15, 2023) on felony charges in Longview.
Book a Stay at this Unique Jail Themed Airbnb in Pearland, Texas
This jail stay will be a good and memorable stay full of happy memories.
Tyler's Newest Raising Cane's Has Some Interesting Local Art & Posters.
The new Raising Cane's is located at 513 South Southeast Loop 323.