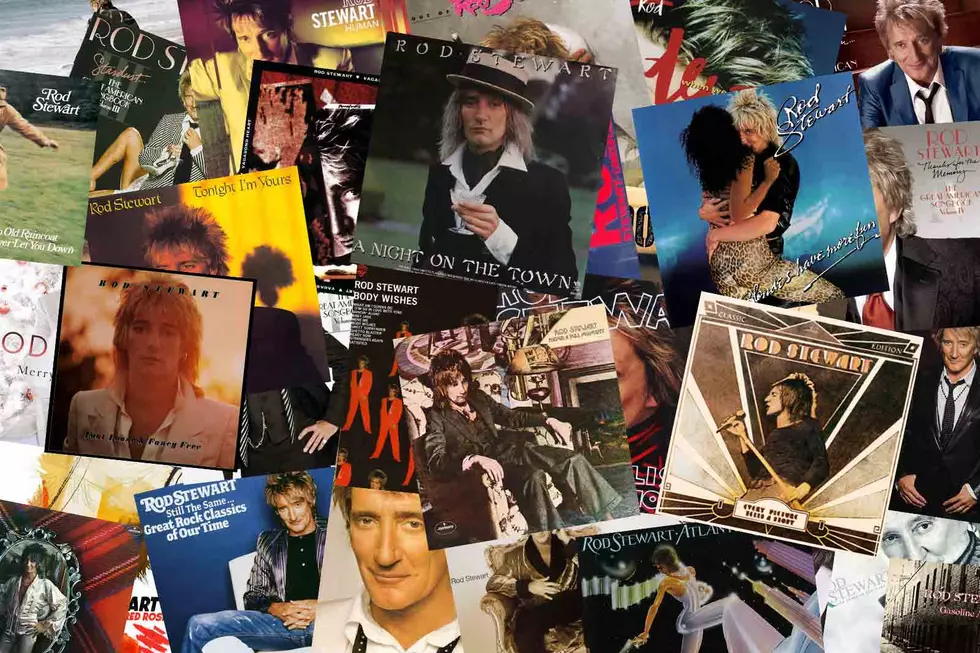 Rod Stewart Albums Ranked Worst to Best
UCR
Rod Stewart has rarely rested since his breakout performance on Jeff Beck's 1968 debut solo album, Truth. Within three years he'd join Faces, go solo and have a worldwide No. 1 album and single.
Often juggling multiple roles at once, Stewart was as ubiquitous as they came in the '70s. With hit solo LPs, sold-out tours (both on his own and as a member of Faces) and band collaborations, you couldn't turn on the radio or flip through a music magazine without Stewart coming back at you.
Through it all, he balanced a mix of rock, folk, blues, R&B and eventually disco, while settling into formulas only to break from them and rebuild his career and catalog with new ones. When it looked like his chart successes were behind him, Stewart rebounded with a well-chosen Tom Waits cover, a live unplugged album and then a series of looking-back LPs that made him one of the biggest artists of the new century – first with five volumes of the Great American Songbook and then similar nostalgic swerves into soul and oldies.
His list of classic songs is familiar to anyone who listened to the radio in the '70s: "Maggie May," "Tonight's the Night (Gonna Be Alright)" and "Da Ya Think I'm Sexy?" all went to No. 1. And when MTV arrived the following decade, Stewart was at the forefront of the dawning music-video channel, racking up extensive airplay and earning a new audience in the process.
The following list of Rod Stewart Albums Ranked Worst to Best spans the ups, downs and in-betweens of his extensive career, and uncovers some neglected gems along the way.
Rod Stewart Albums Ranked
From soulful early records to that huge disco hit to five volumes of the Great American Songbook, there isn't a genre he hasn't tried.