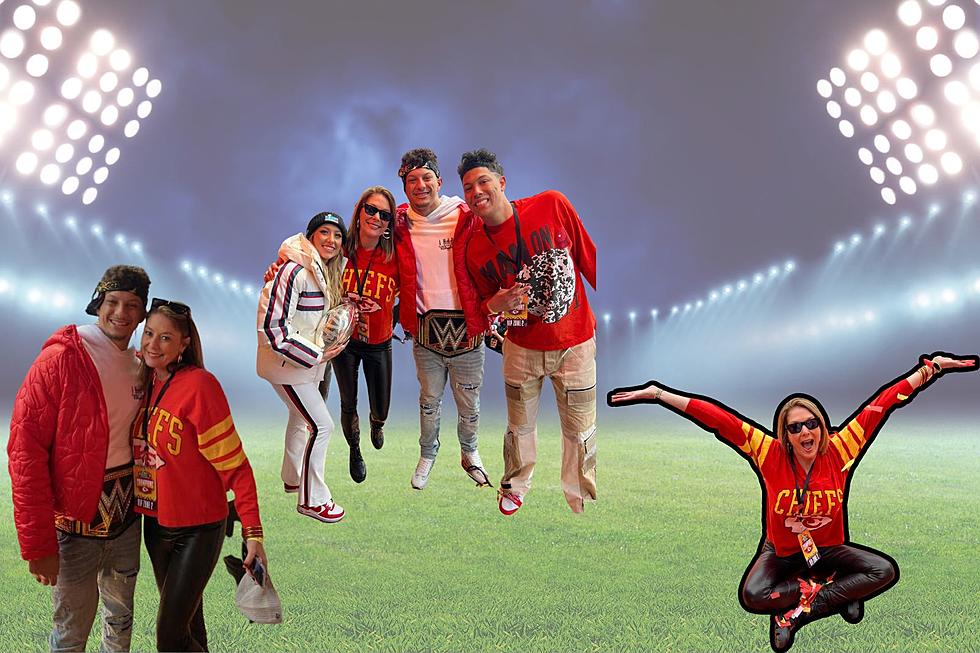 See Randi Mahomes of Whitehouse, TX Living Her Best Life at the Super Bowl
Randi Mahomes, Canva
Before she was ever the mom of a two-time Super Bowl MVP and meeting celebrities at some of the biggest parties in the world, Randi Mahomes was just another mom providing for her family in Whitehouse, Texas. Struggling to make sure her kids had everything they need to be successful. But as you can tell all the tough times paid off in a big way, which is why it's so fun to see Randi Mahomes living her best life especially with all the amazing photos she took recently as her son Patrick Mahomes lead the Kansas City Chiefs to another Super Bowl victory. 
While others think they know what it's like to be the mom of a NFL Superstar, not many people could handle that type of publicity with such grace and with such a giving heart. Randi is constantly working to continue to support her family in whatever way possible, while still remaining humble in the same home that she has lived in for years in Whitehouse, Texas. 
Randi Becoming Friends With All the Celebs
While Randi would downplay any fame or recognition you would give her, it's incredible all of the celebrities she can now call friends. As you will see in the photos below Randi was just enjoying herself before and after the Super Bowl but so many celebs had no problem stopping to take a quick photo with Mama Mahomes.  
Thank You for Being You Randi
So many people in Randi's position would change who they are and how they treat people, but Randi continues to be the kindhearted East Texan that everyone knows and loves, with that thick Texas accent. I wouldn't have been able to share these photos without permission from Randi, so one more time, thank you.  
Let's take a look at part of Randi's journey as she got to enjoy watching her son win a 2nd Super Bowl! 
Pictures of Randi Mahomes at the Super Bowl
Let's look at what the Super Bowl experience was like when Randi Mahomes watched her son Patrick Mahomes win his 2nd Lombardi Trophy.
Patrick and Brittany Mahomes House After Super Bowl Win
After Patrick Mahomes won the Super Bowl with the Chiefs he upgraded his home.