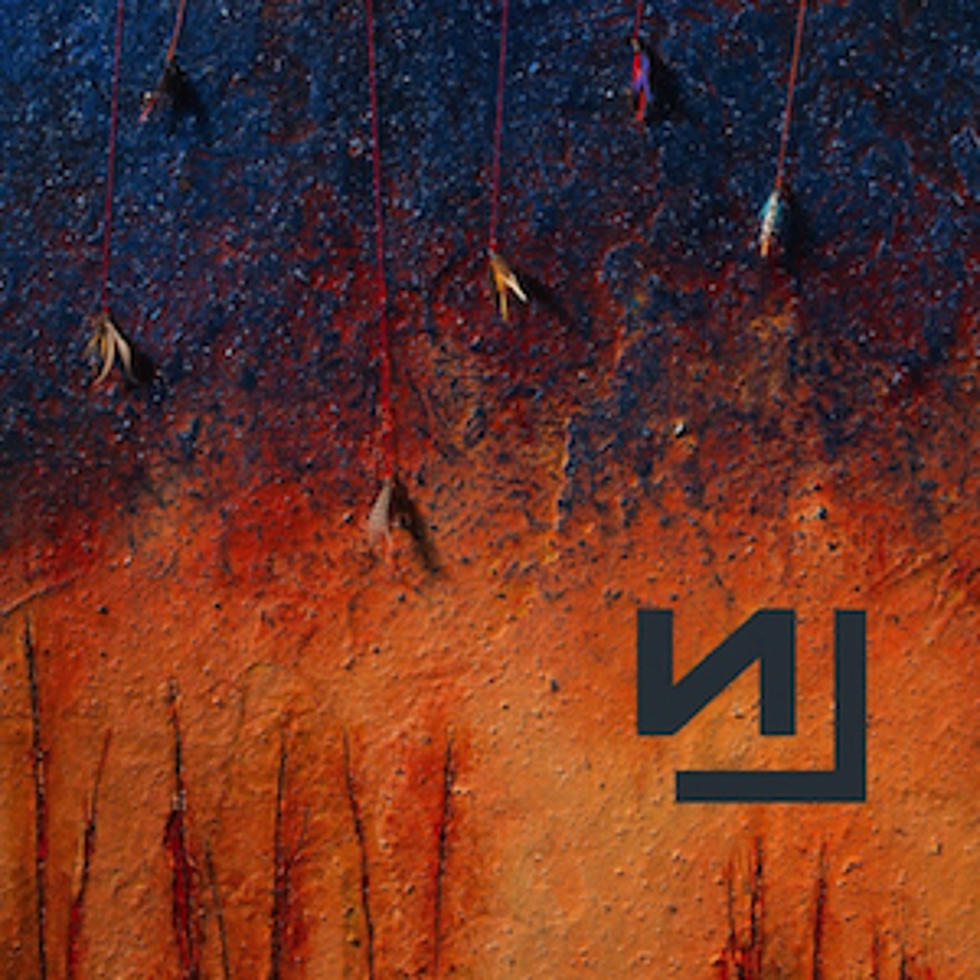 Nine Inch Nails Unveil Track List + Guest Musicians for New Album 'Hesitation Marks'
Columbia Records
More and more details are pouring out about the return of Nine Inch Nails. Now, the band has unveiled the full track list for their upcoming album, 'Hesitation Marks,' as well as a few guest musicians who appear on the disc.
'Hesitation Marks,' due Sept. 3, will be NIN's first album since 2008's 'The Slip' after an extended hiatus for the band. The disc will include 14 tracks with such intriguing titles as 'The Eater of Dreams,' 'Various Methods of Escape' and 'Black Noise.' Frontman Trent Reznor & company recently unleashed the disc's first single, 'Came Back Haunted,' with a video for the song expected to be directed by acclaimed filmmaker David Lynch.
According to Rolling Stone, the album's guest contributors include guitarist Lindsey Buckingham of Fleetwood Mac and bassist Pino Pallidino, who is currently a touring member of The Who. Meanwhile, King Crimson's Adrien Belew, who recently left NIN after being announced as a new member, still appears on the album.
Check out the full track listing for Nine Inch Nails' 'Hesitation Marks,' below, followed by a link to their 2013 tour dates.
1. 'The Eater of Dreams'
2. 'Copy of A'
3. 'Came Back Haunted'
4. 'Find My Way'
5. 'All Time Low'
6. 'Disappointed'
7. 'Everything'
8. 'Satellite'
9. 'Various Methods of Escape'
10. 'Running'
11. 'I Would for You'
12. 'In Two'
13. 'While I'm Still Here'
14. 'Black Noise'