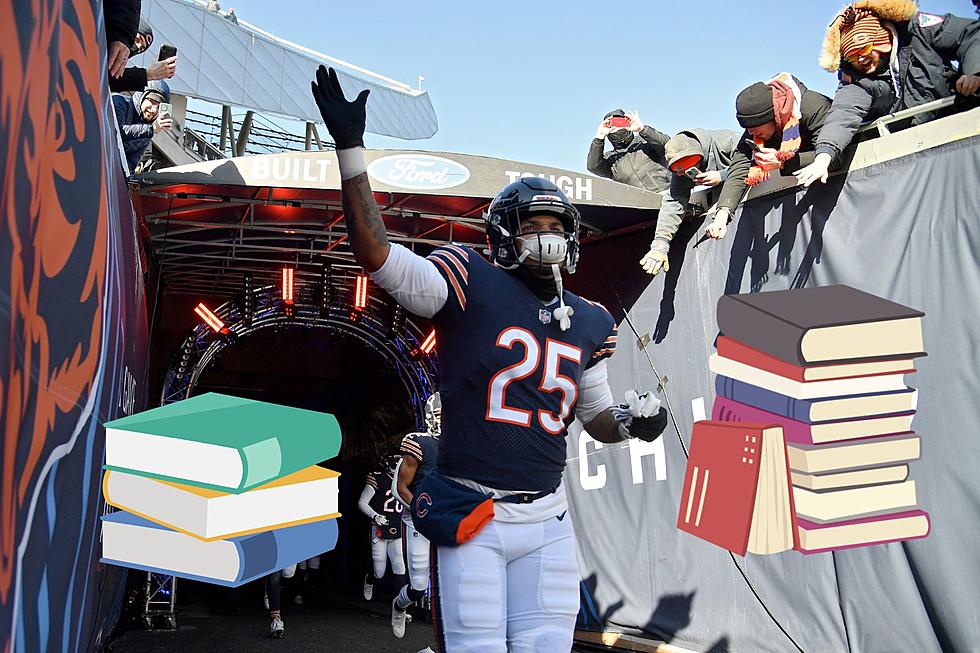 NFL Player & Henderson, TX Native Hosting Free Book Fair & Family Fun Day
Getty Images/Canva
Studies show that kids are reading less and less so the Henderson community has joined up with a well known alum to encourage kids to pick books back up.
Let's be honest here, we all know that kids are not picking up books and spending most of their time on smartphones, tablets and other "screens". Maybe if certain adults who didn't like reading when they were kids weren't elected into government spaces that are actively "banning" certain types of books, we wouldn't be in this predicament but that's another topic for another day. Right now, we need to figure out how to get kids back into books.
 All students should read 30 minutes a day according to experts.
Melz On the MIC recently sat down with Rev. Steve Miller with the Unites States Christian Leadership Organization who explained that in recent talks with educators, kids need to read a book about a subject their interested in or just about ANY kind of book, magazine, newspaper ANYTHING for at least 30 minutes a day in order to keep up in school. We all know that its harder to do that with TikToks and every other distraction available so the next best thing to do is GO OUTSIDE!
Meet NFL Player & Henderson Native Trestan Ebner This Sunday At Yates Park
Bring the entire family out this Sunday (March 19) to Yates Park in Henderson for the "Family Fun Day Sunday" featuring Trestan Ebner from the Chicago Bears who will be on hand autographing books for kids in grades Kindergarten through 7th grade. Encourage your little one to grab their favorite book and bring it to have him sign it!
Drafted by the Bears in the sixth round of the 2022 NFL Draft (No. 203 overall), Ebner Is A Rising NFL Star Wrapping Up His Rookie Campaign.
There's going to be lots of fun for the whole family as well including a free food, bounce house, water slide, raffle drawing and experts will be on hand to share tips on how you can help keep your kids reading. For more details about this event, call 713-557-6520 or you can listen to Melz interview Rev. Miller inside the Melz On The MIC podcast below.
East Texans Who Have Played in the Super Bowl
It's one thing to make it to the NFL. It's another to actually make it all the way to the championship game. These East Texans have done just that with their team.
Pictures of Randi Mahomes at the Super Bowl
Let's look at what the Super Bowl experience was like when Randi Mahomes watched her son Patrick Mahomes win his 2nd Lombardi Trophy.
Patrick and Brittany Mahomes House After Super Bowl Win
After Patrick Mahomes won the Super Bowl with the Chiefs he upgraded his home.